Lifestyles
'Urban Dialog: Science After Dark' discusses graffiti
Jul 11, 2017
SHERMAN, Texas — "Urban Dialog: Science After Dark" will present Steve O. Black, Visual Arts Professor at Grayson College, leading a discussion of "The Story of Graffiti and Tag Art." The event will be held in Kelly Square's Grayson Hall, 113 S. Travis Street, in downtown Sherman. Ordinarily scheduled for the first Tuesday of every month, the July event will be held the following week, on July 11, 2017, from 7:00 p.m. to 8:00 p.m., due to the July 4th holiday. Admission to the event is free with complimentary snacks and beverages provided courtesy of the Sherman Rotary Club.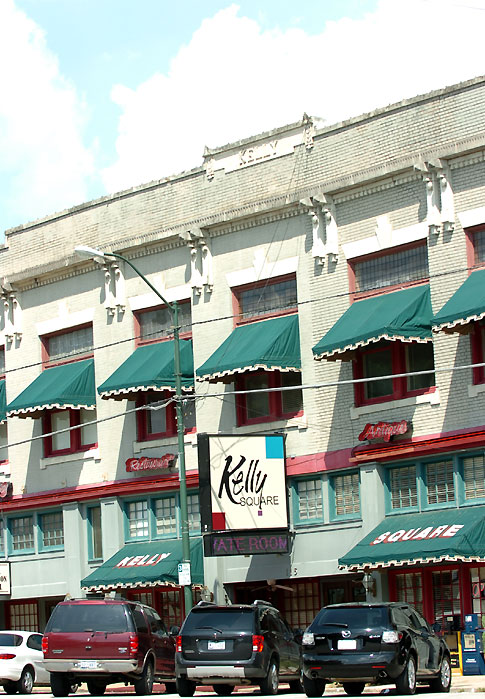 Shawn Kirby of the Herald-Democrat will moderate the event.
"Self-expression is an innate part of the human experience. We all desire to leave our mark. The question is whether that mark is art or vandalism. Our earliest ancestors left drawings on cave walls; perhaps graffiti is a modern-day expression of that ancient desire," noted museum director Dan Steelman. "Why some people choose walls and vehicles as a canvas will be a subject of discussion."
"Urban Dialog: Science After Dark" is a joint production of The Sherman Museum, Austin College, and the Sherman Rotary Club. The series is scheduled for the first Tuesday of every month. Discussions are held in Grayson Hall and cover a variety of timely topics from the fields of science and history.
About The Sherman Museum
The Sherman Museum is a non-profit 501(c) (3) educational organization devoted to collecting, preserving and interpreting objects of historical significance for visitors and residents of Grayson County and the Greater North Texas Region. The museum was previously known as The Red River Historical Museum prior to a name change in March 2011.
For more information about The Sherman Museum contact us at www.theshermanmuseum.org.