School News
Modern Woodmen to present the program, Dollars and Sense, at Honey Grove library
Jul 18, 2017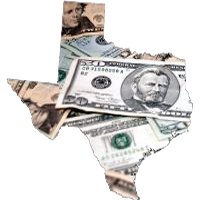 Honey Grove, Texas -- Diane Stegall with Modern Woodmen will be at the Honey Grove library, Tuesday, July 18 at 5:30 p.m. to present the program, Dollars and Sense. This is a financial literacy program designed to teach children the importance of developing good financial values. It's a great way to develop deeper relationships with your households and to start children on a path to better savings and spending habits.

Here's what's in it for the children of your households:

Fun financial facts, stories and quizzes in grade appropriate formats!

$20 is deposited into the child's Dollars and Sense Savings Account!

Yearly email reminders to take the next grade's lesson and quiz… and in turn, receive another $20 deposit in their Dollars and Sense Savings Account.

It is never too early to teach your children the importance of saving money. With this program, they are given money to help them get started. Mark your calendar to come and hear this free program.