Religion
Dr. William Fridley to lead morning assembly at Red River Unitarian Universalist Church
Jul 2, 2017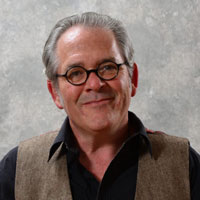 Denison -- This Sunday, the lay-led congregation at Red River Unitarian Universalist Church has invited Dr. William Fridley to lead the 11:15 a.m. morning assembly. Dr. Fridley is a Professor of Education at Southeastern Oklahoma State University where he teaches foundations of education. His areas of expertise and interest include story-telling and myth, and teaching as art, metaphor and performance.

Dr. Fridley holds Masters of Divinity and Theology from Grace Theological Seminary and a Ph.D. from Ohio State University. His performance on Sunday, "ABC: It's Easy and Fun!" draws on the Jackson 5 song of the same name as the lesson to explore perceptions of love and life.

The Adult Forum will meet at 10:00 a.m. and continue their study of Native Peoples of North America, a Great Courses video/discussion series. The morning begins, for those who need some quiet time, with an hour of meditation at 9:00 a.m.

Red River Unitarian Universalist Church is a Love Beyond Belief community of faith. Those curious about a tradition that focuses on individual spiritual growth rather than creedal adherences are encouraged to join us some Sunday. The church is located at 515 North Burnett Avenue in Denison.