Lifestyles
Authors at Honey Grove library July 15
Jul 15, 2017
Honey Grove -- On Saturday, July 15 at Bertha Voyer Memorial Library in Honey Grove, we will be hosting a Meet & Greet with two local authors who will read and discuss their latest books.
Barbara Willis, who writes under the pen name Ellen Gardner, will read and discuss her fourth book Shea's Song, which uses both humor and tenderness intermixed with the everyday life struggles middle-aged women go through.
Rita Ownby Holcomb will read and discuss an uplifting story of her family's struggles in war-torn Tennessee and their move to Pilot Grove, Texas in the 1880s.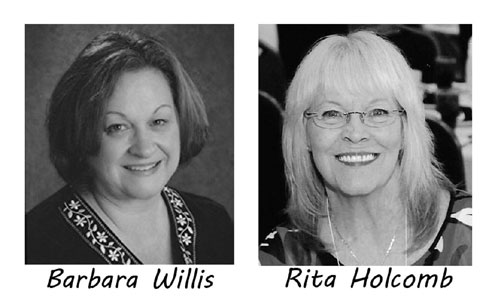 If you are interested, please come on by and see what these authors have to offer. Also, be sure to make it in time to register for a chance of winning a door prize!
Registration: 10:00 a.m.
Readings: 10:30 a.m.-12:00 p.m.
Open Forum: 12:00 p.m.-1:30 p.m.