Local News
Youth 'Safe Sitter' classes offered in Sherman
Jul 14, 2017
Sherman -- Texas A&M AgriLife Extension Service of Grayson County will be offering two different Safe Sitter course options in July. A Safe Sitter with CPR class will be offered on Friday, July 14 for youth ages 14 – 17. The class starts at 9:30 a.m. and will finish by 4:00 p.m. Youth will learn about Babysitting as a Business, Child Care Essentials, Safety for the Sitter, Choking Rescue as well as become CPR certified. The cost is $75.
The second Safe Sitter class is Safe Sitter Essentials and is for youth ages 11 – 13. It will be held on Saturday, July 15 from 9:30 a.m. until 3:00 p.m. This class offers everything listed above except the CPR certification. Cost for Safe Sitter Essentials is $65.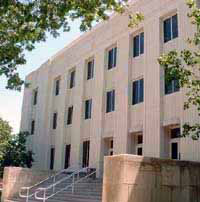 Both courses will be conducted at the Grayson County Courthouse, 100 W. Houston St., Sherman, Texas. At the completion of either class, youth will receive a Safe Sitter Babysitter handbook, their completion card and some other special gifts for completing the program.

To register for either of the July Safe Sitter classes, youth should go online to http://grayson.agrilife.org and select the events page, then click on Safe Sitter Class. Payment can be made the day of the class. Class sizes are limited to only 16 youth each day and some spaces are already filled. Deadline to register is Tuesday, July 11 by 5:00 pm. For more information, you can call Joyce White, County Extension Agent – Family and Consumer Sciences at 903-813-4203 or by email to ja-white@tamu.edu .

Individuals with disabilities who require an auxiliary aid, service or accommodations to participate in this event are encouraged to contact the Grayson County Extension Office for assistance no later than Tuesday, July 11. Extension programs of the Texas A&M AgriLife Extension Service are open to all people without regard to race, color, religion, sex, national origin, age, disability, genetic information, or veteran status. The Texas A&M University System, the U.S. Department of Agriculture, and the County Commissioners Court of Texas cooperating.