Local News
McKinney hosts Fair Housing Assessment public hearing July 25
Jul 19, 2017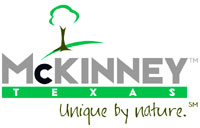 McKinney, Texas (July 13, 2017) – The City of McKinney and the McKinney Housing Authority invite the public to attend a hearing for the North Texas Regional Housing Assessment as community leaders examine challenges related to housing, employment, transportation and accessibility in the city. The hearing will be held at 7 p.m. July 25 in the North Gym of Old Settler's Recreation Center, 1201 E. Louisiana St., and offer an opportunity for citizens to provide input during the development process of the Fair Housing Assessment. Spanish translation will be available at the hearing.
The Assessment of Fair Housing (AFH) is a legal requirement both the city and the McKinney Housing Authority must complete to continue receiving federal housing and community development funding from the U.S. Department of Housing and Urban Development (HUD). The assessment includes an analysis of fair housing data, fair housing issues and contributing factors, and an identification of fair housing priorities and goals specific to McKinney. Comments and feedback from the public hearings will be included in the AFH reports created by the city and the McKinney Housing Authority.
In accordance with the Americans with Disabilities Act, it is the policy of the City of McKinney to offer its public programs, services, and meetings in a manner that is readily accessible to everyone, including individuals with disabilities. If you are a person with a disability and require information or materials in an appropriate alternative format; or if you require any other accommodation, please contact the ADA Coordinator at least 48 hours in advance of the event by phone 972-547-2694 or email contact-adacompliance@mckinneytexas.org. Advance notification within this guideline will enable the city to make reasonable arrangements to ensure accessibility. ADA grievances may also be directed to the ADA Coordinator or filed online at www.mckinneytexas.org/ada.
For more information, visit www.northtexasrha.com.