Lifestyles
Lecture Series at the Creative Arts Center
Aug 6, 2017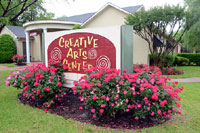 Bonham -- On Tuesday, August 8 at 7:00 p.m., Master Naturalist Jessica Womack will speak at the Creative Arts Center as part of their ongoing Lecture Series. Jessica is well-known for her knowledge on the keeping of bees, but this talk will be about Citizen Science. There are websites that welcome the input from citizens all over the country.

Jessica will speak about what types of photographs scientists are looking for pertaining to insects and animals. The photographs they receive are used for identification and they provide data. Local amateur and professional photographers might be particularly interested in this talk since many photographers use animals and insects for their subjects.

There is no charge to attend the Lecture Series, though the arts center accepts donations to keep programs like this one going. The center has a four-year matching grant that doubles any donations received annually up to $25,000, so for every dollar guests donate, the center receives an additional dollar. For more information about the Lecture Series or any of their programs and activities, call the Creative Arts Center at 903-640-2196.