Local News
McKinney Police Department investigates Intoxication Manslaughter
Jul 31, 2017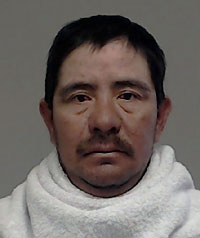 McKinney -- The McKinney Police Department is investigating an Intoxication Manslaughter (felony of the 2nd degree). Gonzalo Aguilar (Hispanic W/M 04-22-77) was arrested following a fatal accident at the intersection of U.S. Highway 380 and FM 1827 (New Hope Rd.), which officers responded to this morning at approximately 07:12 a.m.

Aguilar was traveling westbound on 380 and had temporarily stopped on the shoulder. Aguilar then proceeded to attempt an illegal U-turn from the shoulder of westbound 380 at FM 1827. Aguilar turned in front of James Bowman Rackler III (W/M 08/23/85), causing Rackler to strike Aguilar's vehicle with his black Yamaha motorcycle. Rackler, who was thrown from his motorcycle, was subsequently pronounced deceased at the accident scene.

Officer's investigating the accident observed signs of intoxication and administered standardized field sobriety tests to Aguilar at the accident scene. Officers obtained a search warrant for a blood specimen from Aguilar.

The investigation is ongoing. McKinney Police asks that anyone with details of the incident contact Detective Jose Quiles at 972-547-2717 or jquiles@mckinneytexas.org.