Local News
TxDOT holds public hearing for improvements to Hwy. 121
Aug 8, 2017
Limits from Collin County Outer Loop
to north of CR 635 (Fannin County line)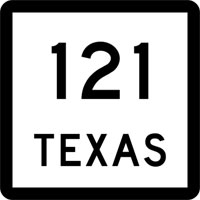 Collin and Fannin counties — The Texas Department of Transportation (TxDOT) is proposing improvements to State Highway (SH) 121 by widening the roadway from two lanes to a four-lane divided facility from the Collin County Outer Loop to north of County Road (CR) 635 in Collin and Fannin counties.

The public hearing will begin at 6:00 p.m. on Tuesday, August 8 at the First Baptist Church Melissa, 2101 East Melissa Road in Melissa. Displays will be available for viewing at 6:00 p.m. with the formal hearing starting at 7:00 p.m. The purpose of the hearing is to present the planned improvements and to receive public comment on the project.

The length of the SH 121 widening improvement project is approximately 9.52 miles. Improvements would include reconstructing and widening the existing two-lane undivided roadway to a rural four-lane divided highway (two lanes in each direction) consisting of 12-ft wide travel lanes with a 40-ft wide grass median, grass-lined ditches, four-ft. wide inside shoulders and discontinuous frontage roads. The 10-ft wide outside shoulders would serve as bicycle accommodations. Grade separated intersections are proposed at FM 455 and FM 2862.

Approximately 165.075 acres of new right of way (ROW) and 2.417 acres of permanent easement would be needed. The project is located within the 100-year floodplain associated with 14 streams identified within the project area. The project would potentially displace four residences, one commercial building and one structure (barn) property.

The project costs approximately $142 million and is anticipated to begin in 2026 with completion by 2029.