Obituaries
Margaret Evelyn (Smith) Sherwood
Aug 7, 2017
Honey Grove, Texas -- Margaret Evelyn (Smith) Sherwood, 89, of Tigertown, passed away Sunday, August 6, 2017, in the Honey Grove Nursing Home. Funeral services will be held at McKenzie United Methodist Church on Thursday, August 10, 2017 at 11:00 a.m. Rev. Vivian Crowson will officiate. Family visitation will be held at Cooper-Sorrells Funeral Home Chapel in Honey Grove, Texas on Wednesday, August 9, 2017 from 6:00 to 7:00 p.m.
Serving as pallbearers are; Josh Foster, Aaron Foster, Clark Foster, Trey Smith, Jeff Smith, and Richard Sherwood.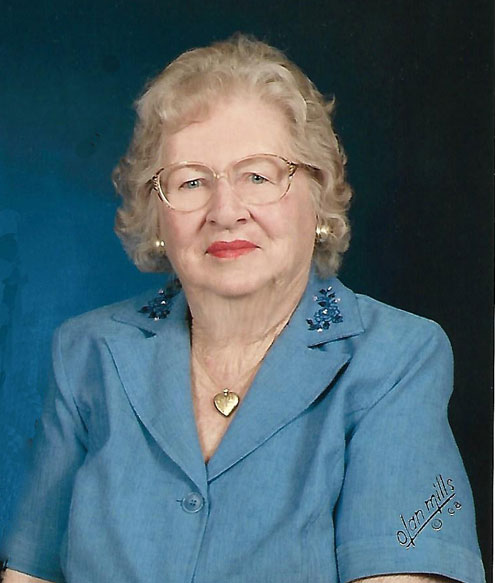 Margaret Evelyn (Smith) Sherwood was born November 5, 1927, to Ralph Dow Smith, Sr. and Emma Pearl Howie of Roxton, TX. She married Richard Rudolph Sherwood on July 14, 1961, in Roxton, TX. She was a homemaker and mother. She was a member of the McKenzie United Methodist Church in Honey Grove, TX.
She is survived by her daughter, Jennifer Foster and husband Clark, of Honey Grove, TX; step-daughter, Sonya Thrasher and husband Jerry of Powderly, TX; step-daughter in law, Linda Sherwood of Rosharon, TX; brother, Ralph Dow Smith, Jr. and wife Connie of Allen, TX; sister-in-law, Callie Sherwood of Paris, TX; grandchildren: Josh Foster and wife Meaghan of Columbus, OH; Aaron and Ashlee Foster of Honey Grove, TX; Kym Sherwood of Rosharon, TX; Richard Sherwood and wife Ranjana of Houston, TX; David Thrasher and wife Kelli of Paris, TX; great grandchildren: Meredith and Anna Grace Thrasher and Indrek Sherwood; many nieces and nephews.
She was preceded in death by her parents, Ralph and Pearl Smith; husband, Rudolph Sherwood; daughter, Janis Sherwood; and stepson, Darrell Sherwood.
Memorials may be made to McKenzie United Methodist Church or Oakwood Cemetery.
For online condolences please visit: www.coopersorrells.com