Lifestyles
Dragonfly photo shoot at Hagerman Aug. 19
Aug 19, 2017
Dragonfly photo shoot at Hagerman Aug. 19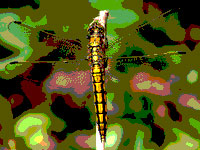 Saturday, August 19, 8:00 a.m. – 12:00 p.m.

Please join the Hagerman NWR Nature Photo Club for a photo shoot at Picnic Pond in the Goode Day Use Area to photograph dragonflies.

This is a chance to get that spectacular photo to share!

Everyone is welcome.

For more information, contact the Friends of Hagerman at friendsofhagerman@gmail.com.