Obituaries
Herman L. Hicks
Aug 7, 2017
Sherman, Texas -- Herman was born Saturday, January 9, 1932 in Three Rivers, Texas, to the late Pete Maden Hicks and Bertha Ann (Starnes) Hicks and passed from this life on Sunday, August 6, 2017 at Texoma Healthcare Center at the age of 85.
After the death of his father, Herman left school at an early age and began working to help support the family. He would complete his GED later in life. Herman married his true love, Martha Ellen Greenway on February 23, 1951 in New Mexico. They celebrated 66 years of marriage at the time of her passing. Their love was unbreakable with the two passing within 9 days of each other.
Herman enlisted in the Army and served a tour during the Korean War. He loved to go fishing and camping at the lake, and enjoyed dancing, riding horses, and raising cows. Herman was a member of the Van Alstyne Riding Club where he met and became friends with many. He was the most generous man and loved his grandkids with all his heart.
Herman was preceded in death by his wife, Martha, on July 27, 2017; daughter, Constance Lee Ann Hicks; son, Herman Lee Hicks Jr.; siblings, TB Hicks, LD Hicks, Lloyd Hicks, Millie Keene, Rita Hockett, and Lou Dale Hicks.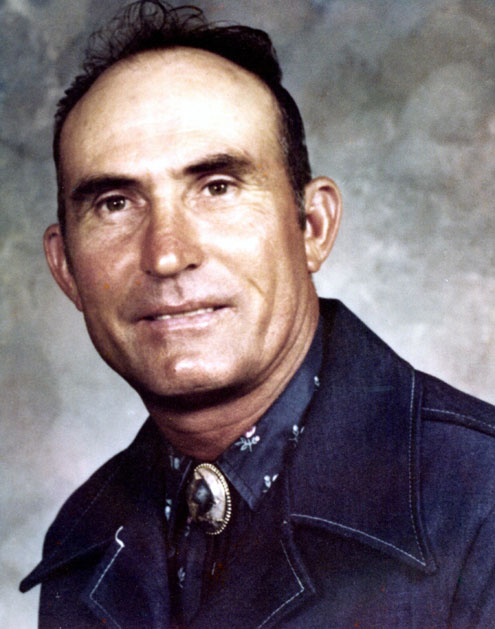 Herman Hicks is survived by his daughters, Evelyn Eldridge of Sherman, and Jacquelyne Fox and husband Nickey of Randolph; brother, Bill Hicks of Sherman; granddaughters, Jennifer Van Huss and husband Johnathan of Dodd City, and Liena Fox of Windom; grandsons, Dalton Cagle of Randolph, Jeffrey Rodgers and wife Kelsey of Garland, and Shawn Fox and wife Cagney of Honey Grove; great grandsons, Nate Van Huss of Dodd City, and Cash Rickman of Windom; great granddaughter, Riley Fox of Honey Grove; and many nieces and nephews.
A visitation will be held on Tuesday, August 8, from 6:00 p.m. to 8:00 p.m. at Waldo Funeral Home.
Services will be held at 10:00 a.m. on Wednesday, Aug. 9, at Chapel on the Hill at Cedarlawn Memorial Park with Bro. Ricky Roberts officiating.
Servings as pallbearers will be Nickey Fox, Dalton Cagle, Lane Fox, Tom Fox, Jeffrey Rodgers, Bill Hicks, and Don Rodgers.
The register book may be signed online at www.waldofuneralhome.com.