Obituaries
Mac Woodruff
Aug 8, 2017
Trenton, Texas -- Mac Warren Woodruff was born March 4, 1929 at Trenton, Texas to Alton Tony Woodruff and Fannie Pearl Russell Woodruff. He married the love of his life, Martha Jane Crabb on August 15, 1958 in Trenton, Texas. They had three sons, Mark, Mykol and Mickey, with whom they made a home. He passed away Monday, August 7, 2017 at Wilson N. Jones Medical Center, Sherman, Texas at the age of 88.
Mac graduated as valedictorian of Trenton High School in 1946. He joined the U.S. Army and served his nation for two years. After his service he attended East Texas State University graduating with a Degree in Education. He later returned and earned his masterís degree.
Education was very important to Mac. He spent many years working with students, first as a teacher and later as a Principal. He began his career in High Island, Texas, later moving to Cooper ISD before finishing his career as principal of Whitewright High School. He retired from education in 1986 to farm full time. He was a long-time faithful member of the Trenton Church of Christ. He was greatly loved and will be missed.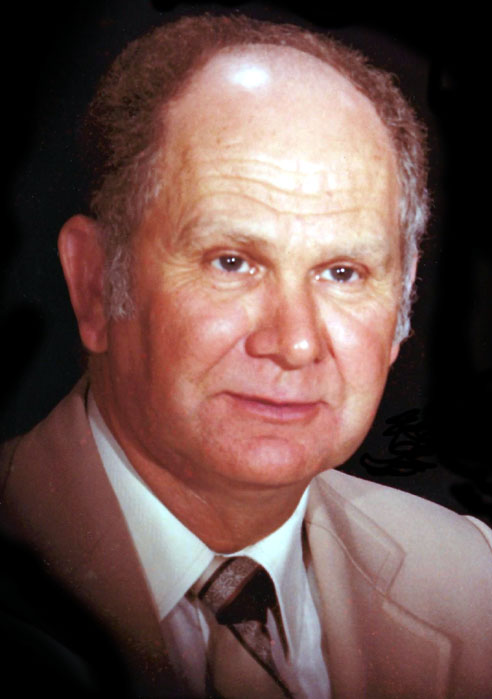 Mac Woodruff was preceded in death by his parents, Tony and Fannie Pearl; brothers, Dempsey and R.T. Woodruff; sisters, Maurine Owenby, Jimmie Lou Havens, Annie May Fulmer, Billie Jo Hankins and Winna Sue Anderson.
He is survived by his wife of 59 years, Martha Woodruff of Trenton; sons, Mark and wife Karen of Alba, Mykol and wife Jan of Bonham, and Mickey and wife Patti of Trenton; brothers, Jack, Pete and wife Mary; grandchildren, Mark and wife Leah, Misty, Ryan, Ashley, Patrick, Andrew, Rebekah and husband Brendan, Sadie and husband Jerreck and Benjamin; great-grandchildren, Morgan, Mahalie, Madeline, Macy, Maya and Bronc; several nieces and nephews.
Funeral services will be held 10:00 a.m. Thursday, August 10, 2017 at the Trenton Church of Christ. Officiating will be Oran Rhodes.
Pallbearers will be grandsons, Ryan Woodruff, Patrick Woodruff, Mark Woodruff, Benjamin Woodruff, Jerreck McWilliams and Andrew King.
Burial will follow at Leonard Cemetery, Leonard, Texas.
The family will receive friends on Wednesday, August 9, 2017 from 6:00-8:00 p.m. at the Turrentine-Jackson-Morrow Chapel, Whitewright, Texas.
Arrangements are with Turrentine-Jackson-Morrow Funeral Home, Whitewright, Texas. An online registry may be signed at www.tjmfuneral.com