Lifestyles
Photography and Voice Workshops at Creative Arts Center
Aug 13, 2017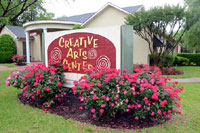 Bonham -- Have you ever wondered how the original pinhole camera works? Have you ever made one or taken photographs with one? Now is your chance. The Creative Arts Center is hosting a Pinhole Camera Workshop with Laurie White King on Saturday, August 19 from 10:00 a.m. - 3:00 p.m. (break for lunch). The workshop is for ages 13+ and will include supplies. Participants will make their own pinhole cameras, take photos and develop them. The cost is $35 and a minimum number of participants is required.

Laurie White King is an educator and professional photographer, whose work regularly graces the pages of the Greenville Herald Banner and whose beautiful photographs of Bois d'arcs were displayed this past winter in the Creative Arts Center.

For vocalists or adults who have always wanted to take voice lessons, a two-day Vocal Workshop with Anna Waller is being offered on Monday and Tuesday, August 28 and 29 from 6:30-8:00 p.m. This workshop is a great opportunity for all experience levels to hone skills, tone the voice, work on pitch, volume and strengthening the voice and find ways to keep your voice "sound." Anna is a teacher with a degree in Voice and led our Summer Camps this year. This workshop is for ages 18 and up and costs $25.

Both of these workshops are coming up fast, so visit the Creative Arts Center or call to reserve your space with a credit card. The center is located at 200 W. 5th Street in Bonham. 903-640-2196.