Obituaries
Jacob Simpson
Aug 12, 2017
Sherman, Texas -- Funeral services for Jacob Simpson will be held at 10:00 a.m. Tuesday, August 15, 2017 at Kentuckytown Baptist Church in Whitewright, Texas. Burial will follow at Oak Hill Cemetery. Jacob passed away Thursday at his home in Sherman. He was born September 23, 1998 in Sherman, Texas to Otis Simpson and Melody Singleton.
Jacob was an amazing son, brother, grandson, great grandson, uncle, cousin and friend. He was a great student and was looking forward to going into the medical field. He loved the outdoors, animals and loved to go hunting with his Dad. He also loved to go to concerts. He was very artistic and loved to paint. Jacob was baptized at Kentuckytown Baptist Church. He is loved by so many.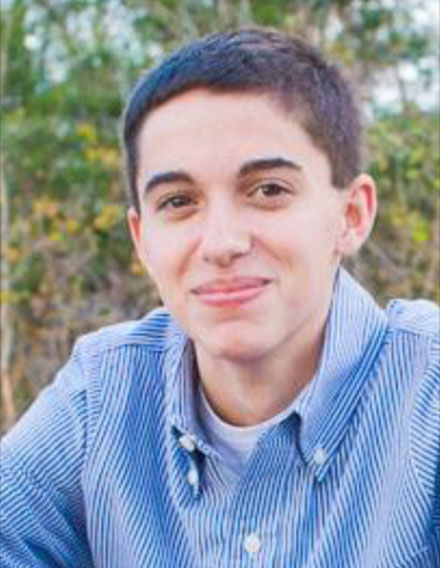 Jacob Simpson is survived by his mother, Melody Singleton (Scott Monk); father and step-mother, Otis and Heather Simpson; sisters, Natalie Simpson (Chad Davis) and children Alice , Kaylee and Karson, Amber Simpson and children Lily and Eli; brothers, Ryan Simpson (Mychah Blackshear), Randy and Kyra Simpson and daughter Elizabeth; grandparents, Doug and Patricia Dennie, Willie and Sharon Simpson, David and Stephanie Singleton, Randy and Gale Wilkie; great-grandparents, Patty Caraway, R.C. and Beatrice Harmon; aunts, Kristina and Scott Bradshaw and children MacKenzie, Cameron and Levi, Brittany and James Martin and children Nathaniel and Slayden; uncles Tony Dennie, Brandon and Elyssa Singleton and children Will and Wyatt, Doug Dennie and wife Gracia and son Rick, Bryan Dennie and wife Elayna and daughter Clara, and Greg Allenbaugh; special friend Jared Martinez; numerous cousins, great aunts and uncles.
He was preceded in death by grandparents Odell Caraway, Vernon & Jackie Mullican and James Herod.
The family will receive friends from 6:00 p.m. until 8:00 p.m. Monday at Mullican-Little Funeral Home in Bells/Savoy, Texas.
You may sign the online guest book at www.mullicanlittle.com