Sports
Bonham Lady Warriors beat Tom Bean
Aug 12, 2017
Bonham Lady Warriors earned a win on the road Friday evening at Tom Bean to even their record at 1-1.
Bonham JV Purple and JV White kicked the night off with a set of wins.
JV White started the night off with a 25-12, 24-26, 15-9 win.
JV Purple followed with a 25-9 and 25-12 victory.
Varsity took the floor and had a dominant start against the Tom Cats before Tom Bean rallied back in the second set. The Lady Warriors put the game away in four.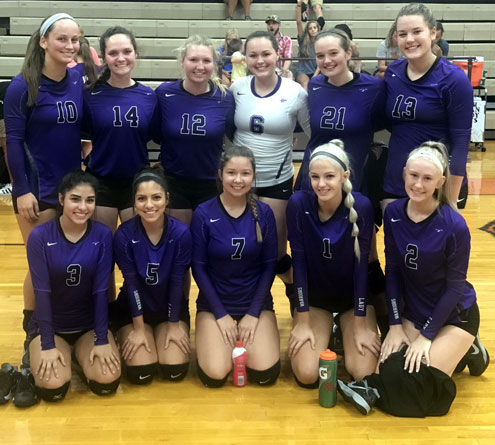 Scores:
25-4
25-27
25-19
25-16
Stats:
Averi Reaves- 23 Kills 2 Aces 4 Digs
Reagan Shackleford- 7 Kills 1 Ace 1 Dig
Carson Hemby- 5 Kills 4 Aces 6 Digs and 16 Assists
Bri Williams- 4 Kills 1 Ace 5 Days
Maddison Williams- 3 Kills
Katie Dunston- 2 Kills 2 Aces 5 Digs 15 Assists
Brooke Aaron- 3 Aces 6 Digs
Kelsey Odom- 2 Aces 5 Digs
Haleigh Solano- 4 Digs