Religion
Unitarian Universalists to receive video message from Rev. Meg Barnhouse
Aug 22, 2017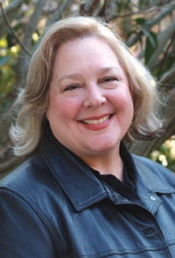 Denison -- This Sunday, the lay-led congregation at Red River Unitarian Universalist Church will receive a video message from the Rev. Meg Barnhouse, minister at the First Unitarian Universalist Church in Austin.

The Rev. Barnhouse submitted a unique offering to the congregation's annual service auction: She would write a special sermon based on three songs, of the winner's choosing. The family who won the bid selected three songs and on Sunday, at the 11:15 a.m. Morning Assembly, the congregation will watch the message she prepared, with the title "You Have to be Carefully Taught."

On Saturday, August 26, the church is sponsoring a Clothing Swap fundraiser to benefit the Texoma Earth Day Festival. The event, open to the public, consists of people bringing in gently worn women's and men's clothing, costume jewelry or vintage clothing. People will receive one token for each item brought in and can then pay one token for each item purchased. The cost to participate is $10. Participants may drop off their items Friday evening, August 25 from 6:00-9:00 p.m.

On Thursday, Aug 31 the congregation's small group ministry, Moveable Feast Chalice Circle, will gather at Rustico restaurant, 506 West Chestnut Street (in what was formerly the Palazzo building) in Denison on Thursday, August 31 at 6:00 p.m. to explore the food of Chef Felipe Gaytan, a native of Ciudad Victoria, Tamalipas, Mexico. Gaytan has cooked in the U.S. since 1985, including a tenure with the Mansion on Turtle Creek in Dallas. More recently, Gaytan opened and operated Ceviche restaurant in Durant about six years ago.

Red River Unitarian Universalist Church, 515 North Burnett Avenue in Denison, is a "Love Beyond Belief" congregation that welcomes people from all religious and spiritual traditions. The morning begins, for those who wish, with an hour of meditation at 9 AM, followed at 10 am by the Adult Forum, currently exploring Native Peoples of North America, a Great Courses series. Newcomers, visitors and those curious about the Free Church tradition are encouraged to join them.