Religion
Manna for the Warriors
Sep 1, 2017
Honey Grove -- Area Honey Grove churches are, once again, feeding the Honey Grove football team on game days. For several years, the churches have taken turns hosting 40 varsity players and coaches for hearty 7:00 a.m. breakfasts every Friday morning during football season.
Brandon Caffee, president of the Booster Club, expressed his appreciation to the churches and has asked that this football season have a different "flavor" on each Friday. Rather than a breakfast, the Booster Club is asking for 4:00 p.m. dinners be served in the volunteering churches for home games.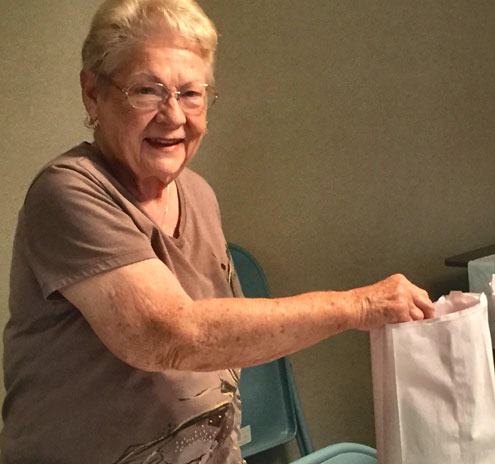 Latresia Prowse
For out-of-town games, churches are asked to prepare sack lunches for the trip. Eager to support the Honey Grove school, the following churches have volunteered to participate:

Westside Baptist
McKenzie United Methodist
Allens Point Baptist
Main Street Presbyterian
Windom Baptist
Direct Baptist
Christian Chapel CMC
Honey Grove Cowboy
Honey Grove Warrior football began last Thursday with a pre-season game in Snook, Texas. Main Street Presbyterian Church volunteered to prepare the sack lunches for the out-of-town scrimmage. Since the junior varsity team accompanied the varsity team for the Thursday game, the church was asked to prepare food or 60 players, rather than 40. Church members donated items for the sack lunches. Included were warm roast beef sandwiches on buns, chips, dessert pastries, fruit, bottled water, and a mint. On the outside of the sacks were labels that included the church's name and address, the Presbyterian Cross, a Bible verse for athletes, a football, and the words (in orange) GO WARRIORS!
Members Melba Joyce, Latresia Prowse, Sylvia Askew, Tammy Whitlock, and Cindy Baker Burnett met to assemble the traveling lunches. High school teacher Tammy Whitlock delivered the 60 sacks to the field house.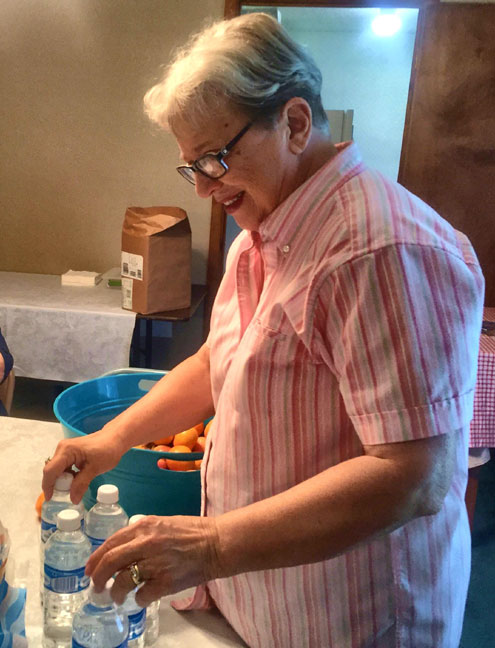 Sylvia Askew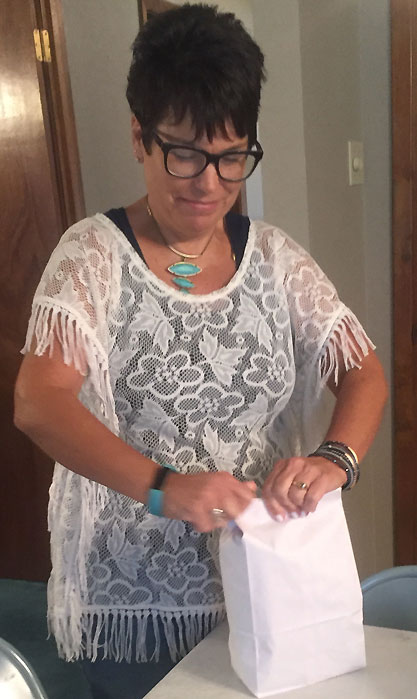 Tammy Whitlock
Cindy Baker Burnett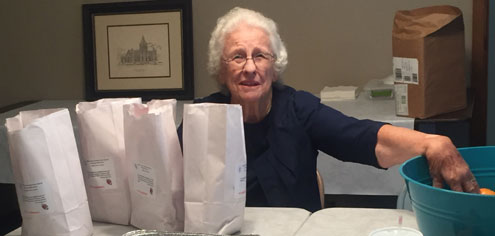 Melba Joyce