Religion
Rev. Annie Foerster to speak at Red River Unitarian Universalist Church
Sep 3, 2017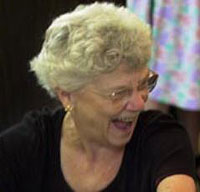 The congregation at Red River Unitarian Universalist Church will welcome the Rev. Annie Foerster on Sunday the 11:15 a.m. Morning Assembly. Of her sermon, "The Mask We Wear," she will ask the question, "When we speak of talking to one another 'face-to-face' which face is it?" Most people present differently to friends than to family; to stranger than to acquaintances. It is by looking within that we become aware of our many masks. Because it is the second Sunday of the month, all cash donations in the morning offering will be contributed to the Grayson County Shelter.

This Friday, September 8 the Booked For Fun, informal book discussion group, will meet at 1:00 p.m. in the Clara Barton Parlor to resume their monthly gathering after taking the summer off for leisure reading. All book lovers are invited to join the conversation.

The Adult Forum continues their exploration of the Great Courses Series "Native Peoples of North America" at 10:00 a.m. and those who wish to experience a period of quiet reflection and meditation are welcomed to join the 9:00 a.m. meditation group.

Red River Unitarian Universalist Church, a Love Beyond Belief congregation, is at 515 North Burnett Avenue in Denison and welcomes all who believe that by celebrating and respecting religious and cultural diversity we become a stronger community.