Local News
Sprinkler system prevents major damage to McKinney apartment complex
Sep 5, 2017
McKINNEY, Texas (Sept. 5, 2017) – McKinney Fire Department (MFD) responded to an incident Sept. 4 at The Mansions McKinney Apartments, 6600 McKinney Ranch Pkwy. First responders quickly discovered the fire sprinkler system had activated and extinguished the grease fire in the apartment kitchen. A single sprinkler head is credited for the minimal damage and reinforced the value of fire sprinkler systems. Approximately 31 MFD personnel responded to the fire and no injuries were reported.
"Another successful sprinkler save sprinkler demonstrates the effectiveness of an automatic fire sprinkler systems in an apartment building environment. Had the sprinkler system not been present, the outcome could have been very different," said Deputy Fire Marshal Andrew Barr. "Further, this reinforces the recommendation to not leave the kitchen area while cooking at any time."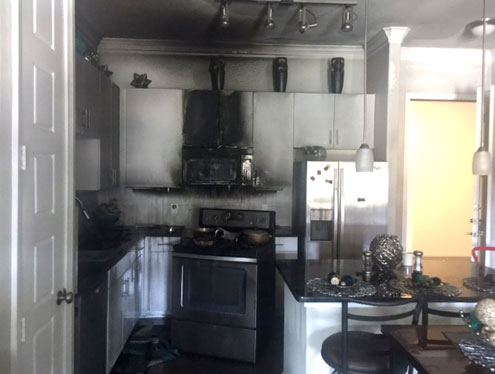 According to the National Fire Protection Association (NFPA), kitchen fires account for 49 percent of all home fires and fire injuries, with unattended cooking being a factor in 33 percent of all kitchen fires.