Obituaries
John David Smith
Sep 6, 2017
Bonham, Texas -- Funeral services for John David Smith, 78, of Gober, will be held at 1:00 p.m. Saturday, Sept. 9, 2017 in Wise Funeral Home Chapel. Bro. Ricky Roberts will officiate. Burial will follow in Gober Cemetery. John David passed away Wednesday morning, Sept. 6, 2017 at Texoma Medical Center in Denison, Texas.
John David was born January 19, 1939 in Gober, Texas, the son of Wilbur Jasper Smith and Ida Lena Bradshaw Smith. He was a 1957 graduate of Gober High School and attended Weatherford Junior College, where he played basketball for two years. He later obtained his associate's degree from Grayson County College. John David married Nelda Jayne Campbell on April 15, 1959 in Ardmore, Oklahoma, and she preceded him in death Sept. 5, 2016. He was employed with General Cable as an electrician for 43 years before retiring in 2003.
John David was a member of Gober Methodist Church and attended Gober Baptist Church. He was very active in the Gober Community, always helping out the small community and his neighbors in various ways. Gober was his heart and soul. He enjoyed spending time with his family and watching TV. He was preceded in death by his parents, a son, Kyle Smith, and 3 brothers-in-law, Royce Campbell, James Glenn and James Sulton; nephews, Randy and David Glenn.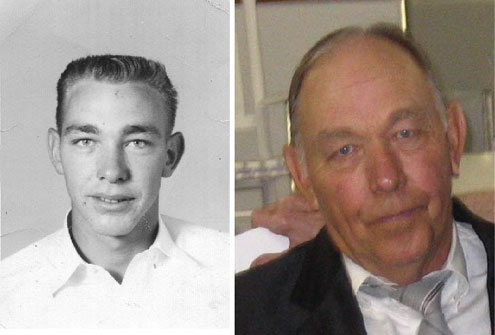 John David is survived by his daughter, Kashandra Smith Briggs and husband Paul of Hutto, TX, 3 sons, Kent Smith and Klay Smith, both of Gober, TX and Kendall Smith of Beaumont, TX, sister, Gwen Marr Sulton of Waxahachie, TX, sister-in-law, June Campbell of Dallas, TX; nieces, Karin Green, Kim Avery; nephew, Kevin Campbell
The family will receive friends at Wise Funeral Home from 6:00 to 8:00 p.m. Friday night, Sept. 8, 2017. Online guest register www.wisefuneralhome.com.