Sports
McKinney Lions 30, Keller 7
Sep 10, 2017
McKinney -- The McKinney Lions grabbed a 14-0 lead in the first quarter and shut out Keller in the second half to pull away for a 30-7 victory.
McKinney senior signal caller Damon Witmer finished the night 9-of-14 for 204 yards and two touchdowns.
Quinton Quirrenback had three catches for 84 yards and a TD.
Troydell Griffin caught three passes for 61 yards and one touchdown.
The McKinney Lions (2-0) will host Midlothian on Friday.
Cordrick Dunn is stopped after a nice gain.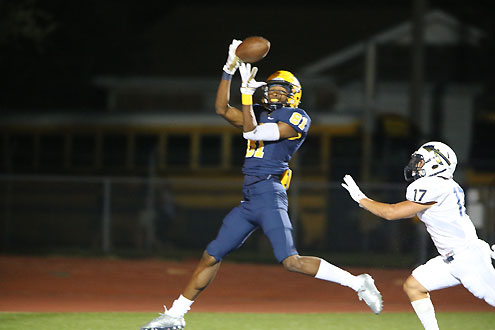 Troydell Griffin scores a TD with this catch.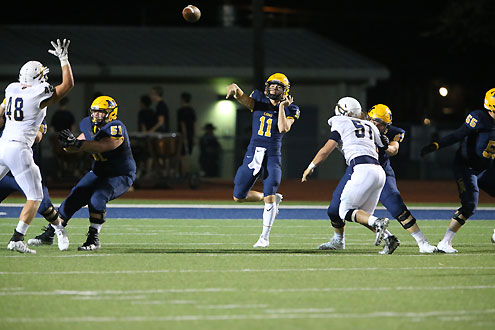 Damon Witmer fires a pass to an open receiver.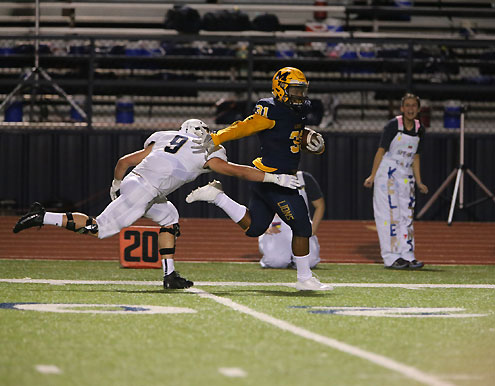 Jeremy Rios returns a Keller turnover for long yardage.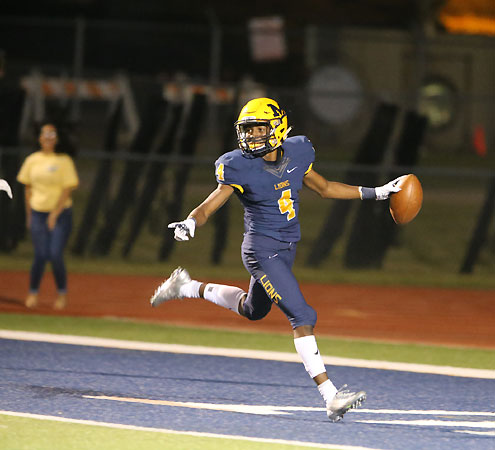 Andrew Pitts scores for McKinney.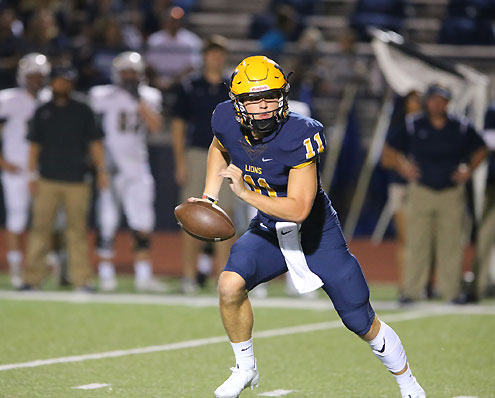 McKinney quarterback Damon Witmer scrambles.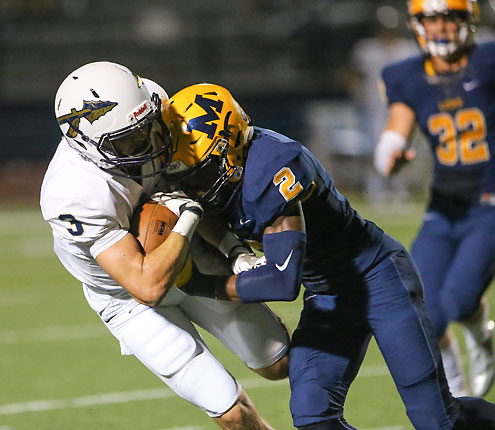 Josh Whytus stops a Keller ball carrier cold.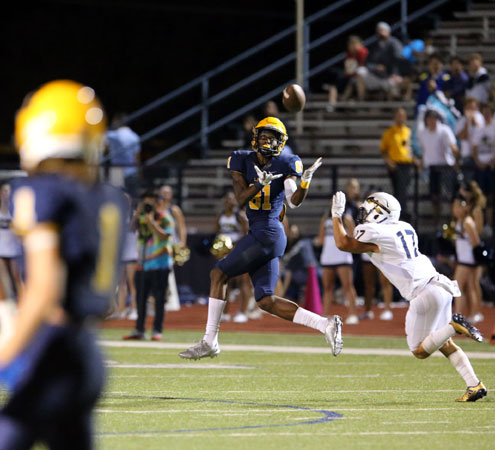 Troydell Griffin makes the catch for a long gain.
photos by Rog Pachuta / www.BuzzzPhotos.com