Obituaries
Jolly Wayne Terry, Sr.
Sep 9, 2017
Jolly Wayne Terry, Sr., went home to be with the Lord on Friday September 8, 2017 after a short battle with cancer at the age of 67. He was born on February 23, 1950 to Rev. Jolly E. and Peggy R. Terry in McKinney, Texas. He was of Pentecostal faith.
He married Annetta Brunton, the love of his life, on August 1, 1970, after they met at The Jolly Good Book store that his dad owned in downtown McKinney. They had a very special and caring relationship that was based on mutual support and a deep love for each other that lasted 47 years.
From this union were born their four beautiful children: two sons, Jolly Wayne Terry, Jr., and wife Anna of McKinney, Adam Ross Terry, of Van Alstyne. Two daughters, Taylor Paige Lunn and husband, Edward of Van Alstyne and Lauren Bright Waller and husband Kyle, of Van Alstyne. Four grandchildren, who were the apple of his eye, Andrew David Terry, Noah Alexander Terry, Dallas Wayne Keller, and Adalynn Elizabeth Lunn.
Jolly is survived by brother, Ronald Edgar Terry and wife Debbie of McKinney, Karen Joy Nelson and husband Marty of Anna, Georgia Gay (Gigi) Keyes and husband Bruce of Farmersville, Lori Lee Sprouse and husband David of Blue Ridge. Mother-in-law, whom he loved like a mom, Corinne E. Brunton, of McKinney, sister-in-law Mary E. Collins and husband Larry of Mckinney, Alice Swanson of Burelson, Eloise (Sissy) Long and husband Harry of McKinney. Johnny L. Lewis, special cousin of Corinth, many nieces, nephews and cousins.
Jolly accomplished many of his dreams during his lifetime with the support and encourgement from his dad who said to always follow your dreams.
He owned and operated Dad and Lad's Men Clothing in downtown McKinney, Terry Trucking Co.,and Five Star Limousine Service in Dallas area. After retiring he transported limo buses across country.
Jolly was a loving and caring person with an unselfish giving spirit who loved being with his family and always had a smile and a joke to tell. Some of the best times shared were family vactions, Fourth of July parties on Terry Lane and RV trips across country.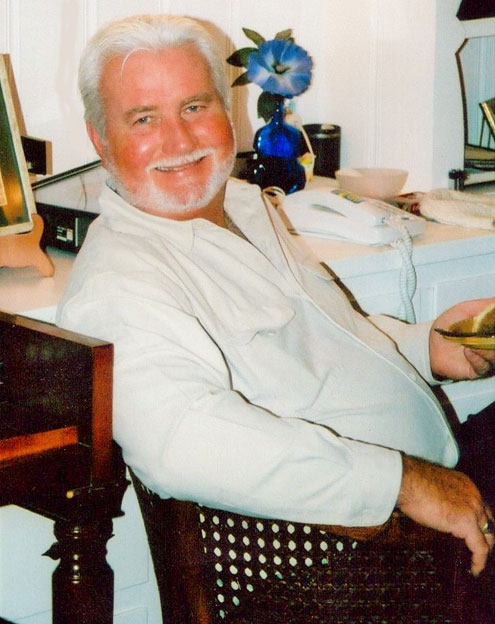 He is preceded in death by parents, grandparents, Alonzo E and Mattie Terry, Georgia Glenn (Granny) and Tudie Braswell, brother Mitchell Jaruth Terry and sister April Ruth Terry.
One of Jolly's favorite bible verses was Joshua 24:15: "As for me and my house, we will serve the Lord," and he did.
Time with our loved ones on earth is never enough. You are always left with wanting more, but Jolly told us we will see each other again in heaven. Until then.
Visitation will be on Monday, September 11, 2017 at Scoggins Funeral Home in Van Alstyne, Texas from 6:00 p.m. to 8:00 p.m. Arrangements are under the direction of Scoggins Funeral Home & Crematory, 637 W. Van Alstyne Pkwy, Van Alstyne 75495.
Much love and gratitude to Carrus Specialty Hospital in Sherman who helped us walk through this difficult time.
You may sign the online register book at www.scogginsfuneralhome.com