Lifestyles
Celebrate Hispanic Heritage Day Sept. 16 with the McKinney Public Library
Sep 15, 2017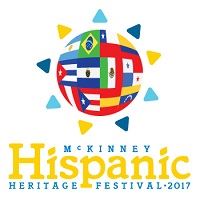 McKinney, Texas -– The community is encouraged to celebrate Hispanic Heritage Day with a special festival presented by the City of McKinney, the McKinney Hispanic Chamber of Commerce and Tri-County Regional Hispanic Chamber of Commerce. Honor the histories, cultures, and contributions of American citizens whose ancestors came from Mexico, Spain, the Caribbean and Central and South America.

The festival will take place from 10:00 a.m. to 3:00 p.m. Sept. 16 at the John & Judy Gay Public Library. Bring the whole family to enjoy music, games, food and special performances by Mariachis. Children are invited to participate in a free coloring contest for the chance to win a new bicycle. The contest rules and the coloring contest image is available for download on the city's website.

Visit www.McKinneyPublicLibrary.org for more information about the McKinney Public Library System program activities, locations and times.