Obituaries
Linda Kay Snow Anderson
Sep 11, 2017
Bonham, Texas -- A memorial celebration for Linda Kay Snow Anderson, 66, of Bonham, Texas will be at 1:00 p.m. on Wednesday, September 20, 2017 at the Living Word Church of God, 699 HWY 82 East, Bonham, TX 75418. Pastor Eddie Prince will officiate. Cremation arrangements are under the direction of Cooper-Sorrells Funeral Home Bonham, Texas. Mrs. Anderson passed away on Sunday, September 10, 2017.
One of 16 children, Linda Kay and her twin sister, Peggy Fay were born on October 1, 1950 in Wolfe City, TX to the late Carey and Edna Show. She married Garry Anderson on June 6, 1970. Linda was a loving wife; her favorite activities were singing, dancing, playing piano, shopping and traveling. Her favorite scripture was Jeremiah 29:11 "For I know the plans I have for you, declares the Lord, plans to prosper you and not to harm you, plans to give you hope and a future." She loved witnessing and sharing her faith with others, and was a member of Living Word Church of God. Linda attended Trenton High School, Grayson County College and East TX State University, now known as TX A&M University in Commerce, TX. She served as Fannin County Auditor, and then retired as VP/Internal Auditor/ Compliance Officer at First National Bank of Trenton.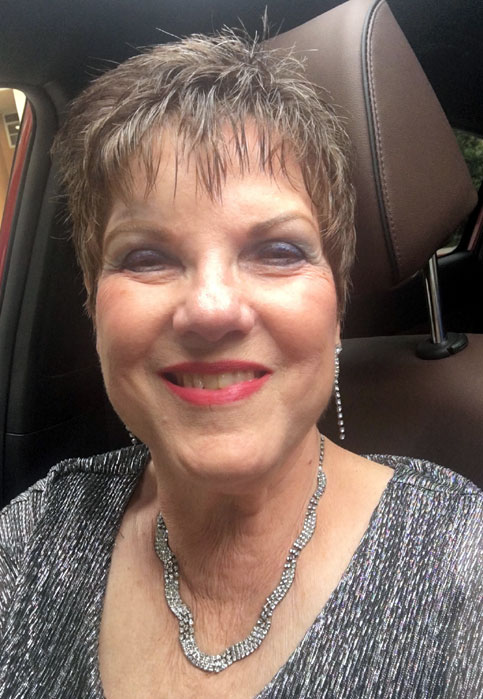 Linda is survived by her husband of 47 years, Garry Anderson of Bonham, TX; son and daughter-in-law, Anthony and Brandi Anderson of Bonham, TX; son, Aaron Anderson of Frisco, TX; grandchildren, Kalee Dobiesz, Ethan Samora, Rylee Anderson, Lexi Anderson and Savana Anderson. She is also survived by brothers and sisters-in-laws, Sonny and Betty Snow of Pilot Point, TX; Charles and Mary Wilkins of Duncanville, TX; Danny Snow of Scurry, TX; sisters, Gladys Blanton of Vidor, TX; Dolly Caraway of Van Alstyne, TX; sister, and brother-in-law, Sue and Don Warren of Jackson, TN; twin sister and brother-in-law, Peggy and Ronnie Robinson of Trenton, TX; and sister and brother-in-law, Betty and Jimmy Frazier of Blue Ridge, TX; along with numerous nieces and nephews. Linda is preceded in death by her parents and 8 siblings.
In lieu of flowers the family request that donations be made to St. Jude's Children's Hospital, 262 Danny Thomas Place Memphis, TN 38105.
To convey condolences or sign an online registry, please visit www.coopersorrells.com