Sports
Leonard Lady Tigers top Whitewright
Oct 7, 2017
Whitewright -- Leonard senior Alyssa Davis knocked down 21 kills to propel Leonard to a 3-1 win over Whitewright in District 10-3A action Friday night.
Leonard came out swinging and pounded out a 25-10 victory in the first set.
In the second set, an outstanding defensive effort by Whitewright resulted in an exciting 25-23 win to even up the match.
Leonard answered with a 25-13 victory in the third set and followed up with a 25-21 win in the fourth set to claim the match.
In addition to another strong performance by Davis, Madelyn Butler knocked down six kills, Taylor Stricklin had three kills, Kenleigh Stevens contributed a pair of kills and Mikayla Farber had a kill.
With the win, leonard improves to 5-3 in District 10-3A, while the loss drops Whitewright to 2-6.
The Leonard Lady Tigers will host Caddo Mills on Tuesday, October 10.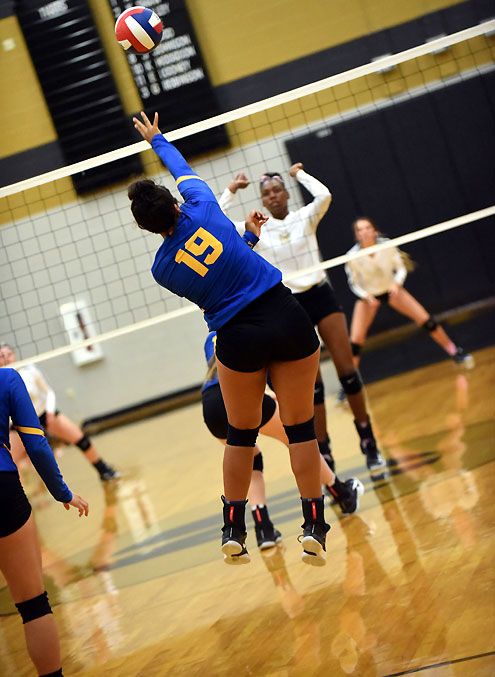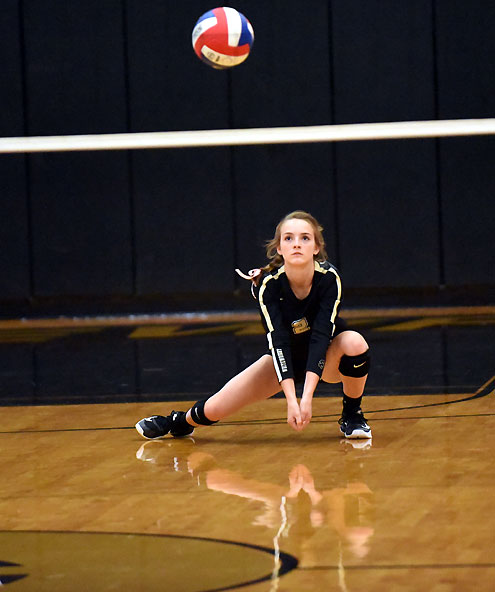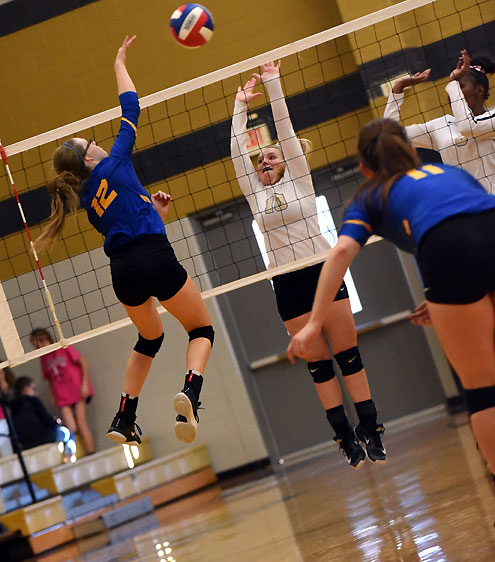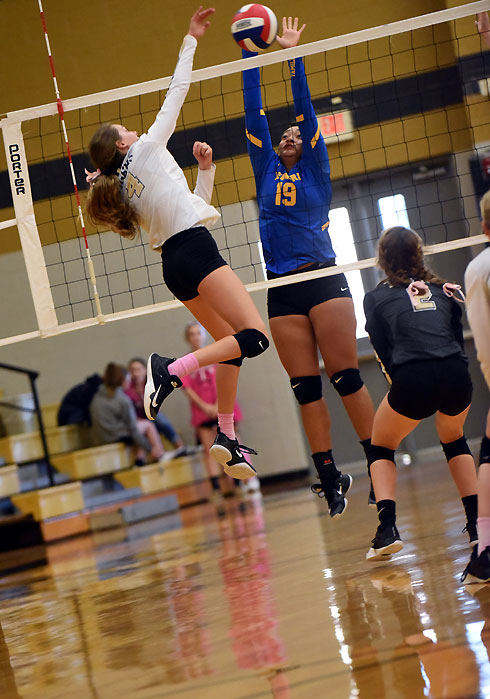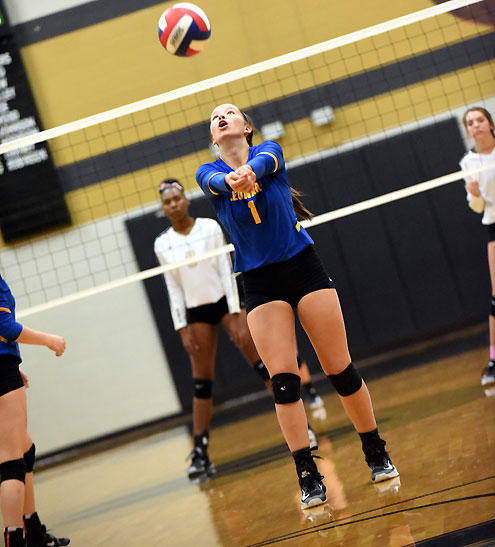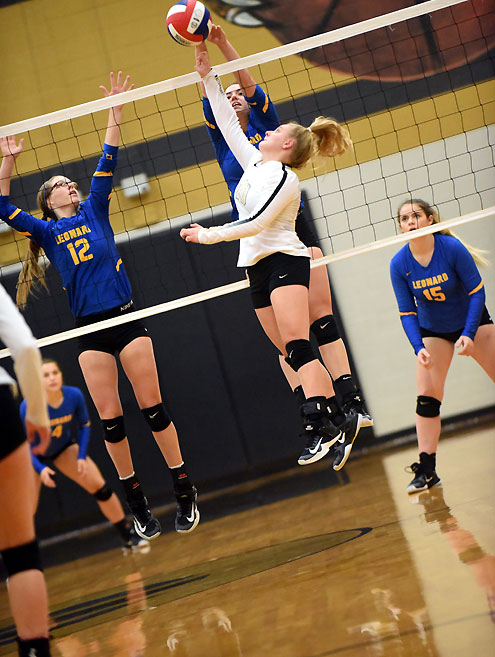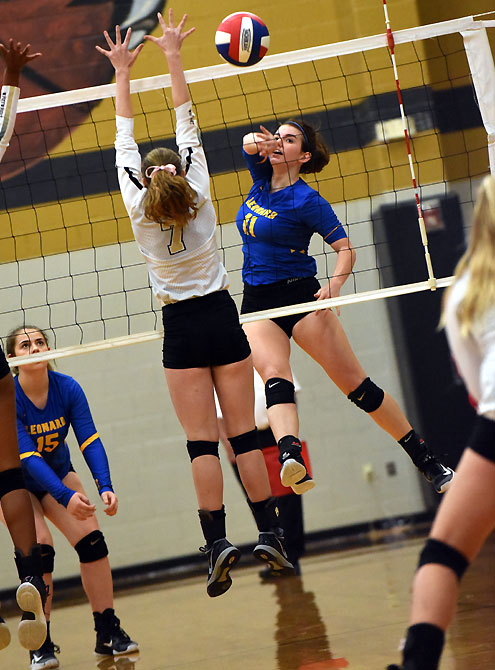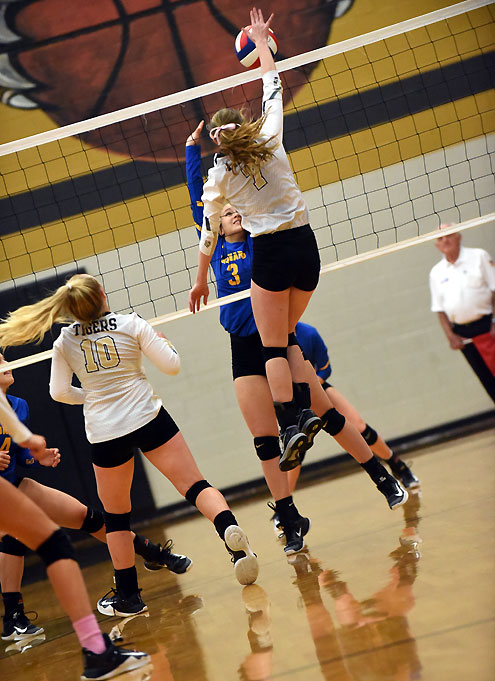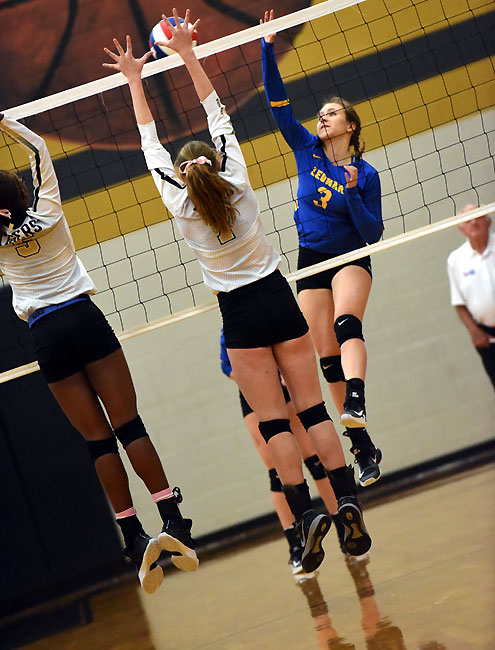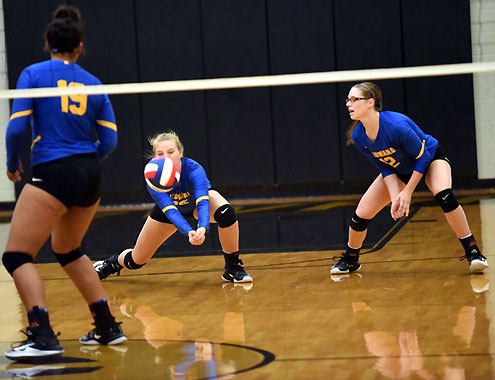 photos by Allen Rich