Sports
Leonard Lady Tigers sweep Whitewright
Sep 13, 2017
Leonard -- The Leonard Lady Tigers bounced back into the win column with a three-set victory over their Class 3A neighbors to the west, the Whitewright Lady Tigers, in District 10-3A competition Tuesday night at Leonard High School.
Leonard had everyone involved in a 25-17 win in the first set. Alyssa Davis had three kills, Taylor Stricklin and Shelby Wright both put down a pair of kills, with Madelyn Butler, Kenleigh Stevens and Mikayla Farber all finishing with one kill apiece in the opener.
A hustling Whitewright team turned in several defensive gems to stay close in the next two sets, but the Leonard hitters pounded out wins of 25-20 and 25-20 to earn the sweep.
Alyssa Davis finished with 14 kills to lead all hitters, Madelyn Butler slammed down seven kills, Taylor Stricklin and Kenleigh Stevens both had four kills, Mikayla Farber contributed three kills and Shelby Wright put down two kills.
The loss drops a young Whitewright team to 0-2 in district.
Leonard (1-1) has a district bye on Friday before hosting Howe on September 19.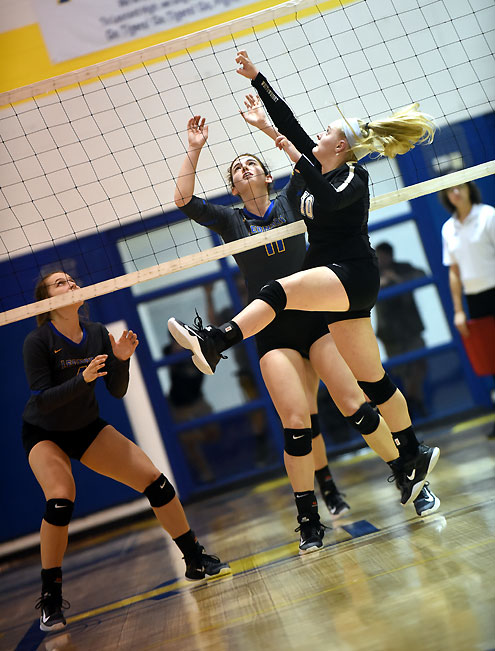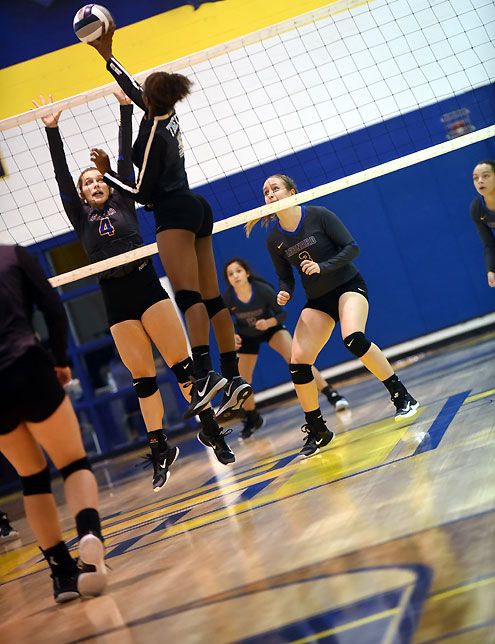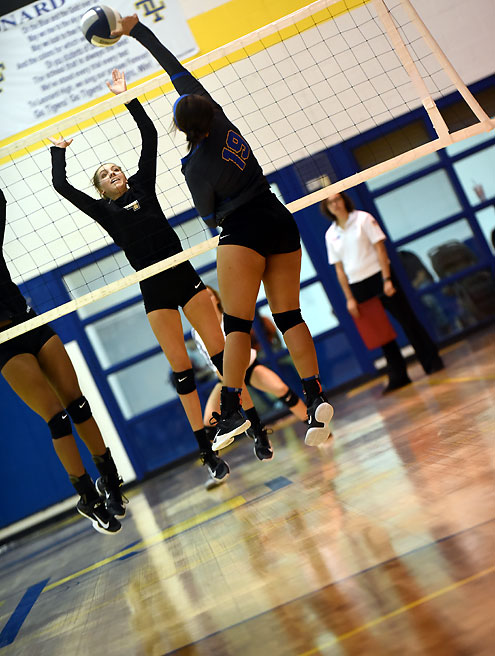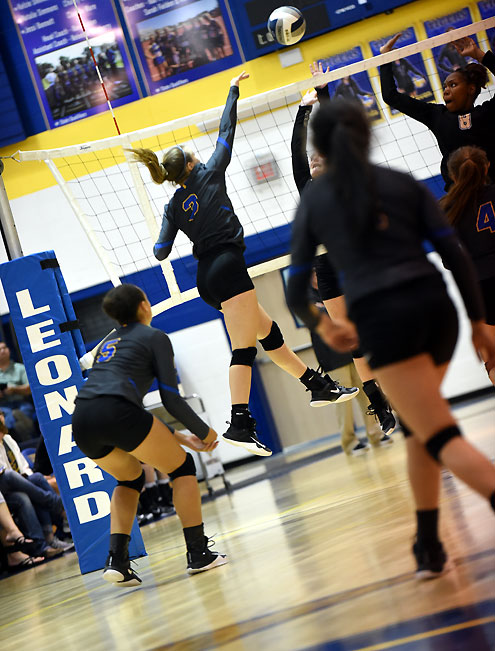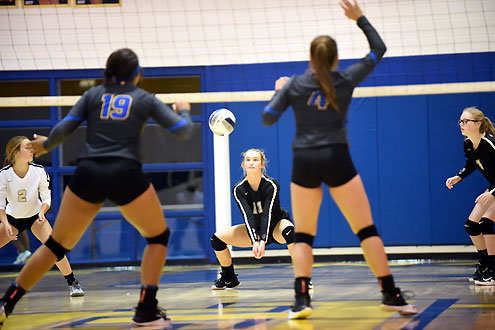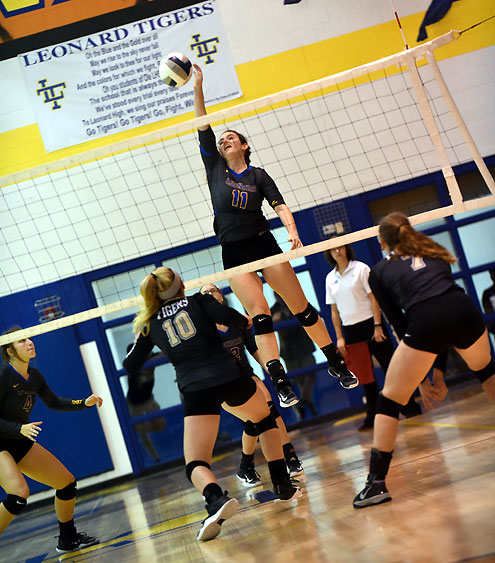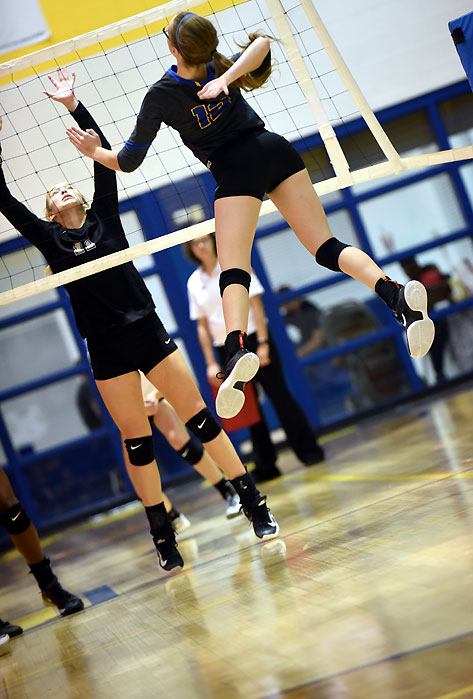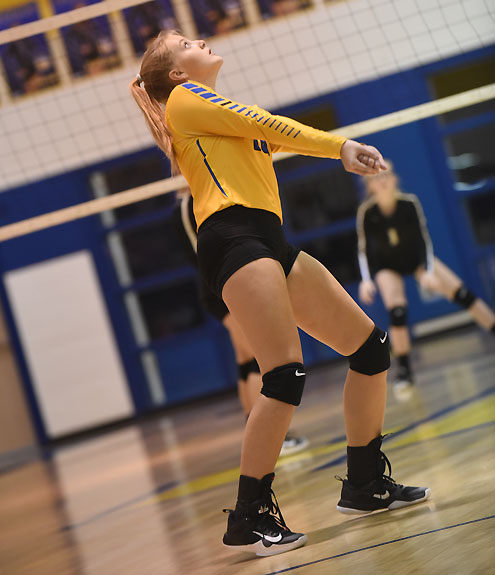 photos by Allen Rich