Sports
Dodd City Lady Hornets beat Blue Ridge, 3-1
Sep 13, 2017
Dodd City -- Journie Hilliard and Sarah Brent combined for 28 kills as the Dodd City Lady Hornets notched their second consecutive district win with a four-set victory over the Blue Ridge Lady Tigers in District 11-2A action Tuesday evening at Dodd City High School.
Hilliard, a freshman, finished with a match-high 17 kills and Brent, a junior, was also in double figures with 11 kills.
Cassandra Woodlee had a big night with seven kills, Abby Weeks had a pair of kills to go along with 27 assists, and Delaney Pilliod put down a kill.
Madelyn Underwood got under seven digs and Dani Baccus came up with six digs.
Dodd City dominated the opener, 25-13, but it was Blue Ridge with a 25-20 win in the second set. The Lady Hornets bounced back to take the next two sets, 25-18, 25-17.
Dodd City (15-5, 2-0) will host Tom Bean on Friday.
DC stats:
Sarah Brent- 11 kills, 4 digs, 1 ace
Journie Hilliard- 17 kills, 3 blocks
Delaney Pilliod- 1 kill, 1 dig, 1 ace
Cassandra Woodlee- 7 kills, 1 dig, 1 ace
Abby Weeks- 2 kills, 27 assists, 2 blocks
Madelyn Underwood- 7 digs
Dani Baccus- 6 digs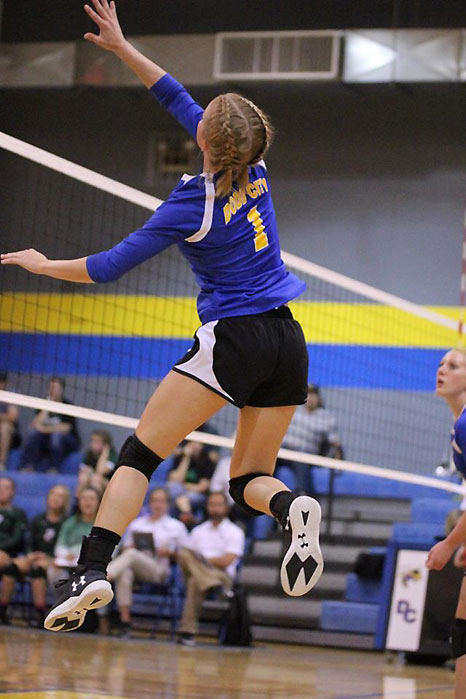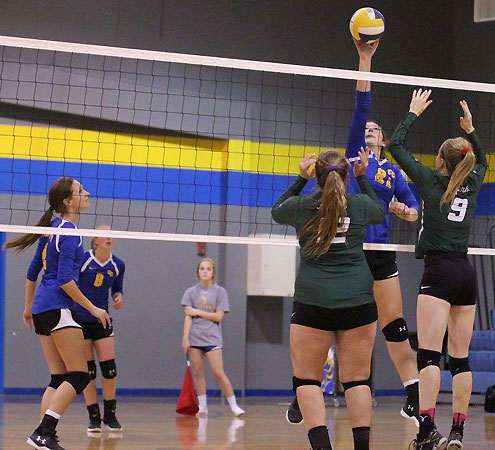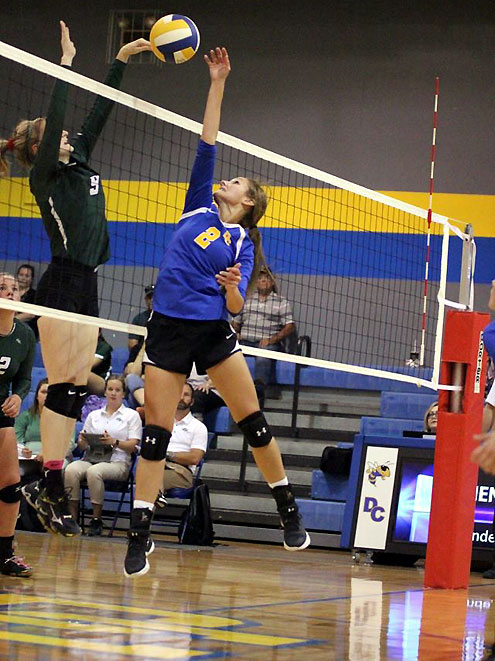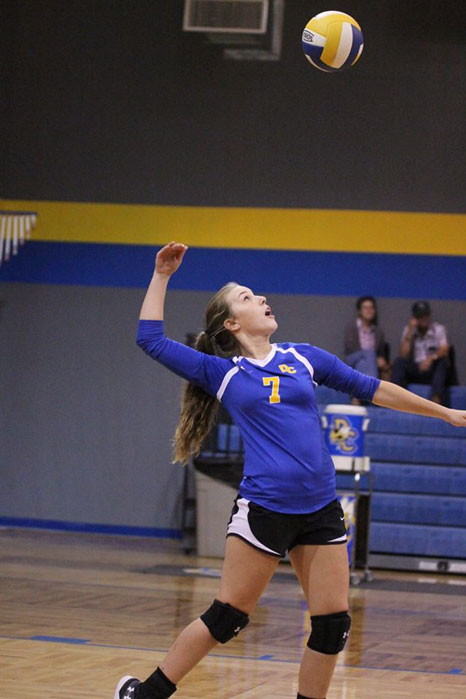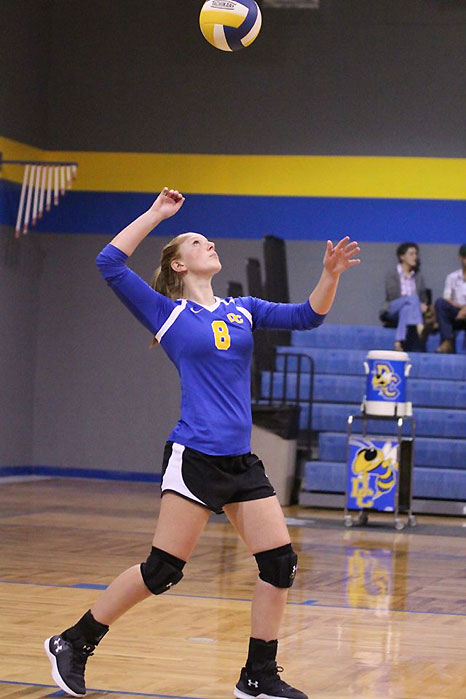 photos by Melissa Brent