Sports
Sherman Lady Cats edge Denison in tiebreaker
Sep 13, 2017
Denison -- In a classic District 5-5A nail-biter, the Sherman Lady Cats defeated the Denison Lady Jackets, 3-2.
In this seesaw battle, Denison took the first set, 25-19, only to watch Sherman answer with a 25-17 victory in the third set.
Sherman slipped by Denison, 25-23, in the third set, and this time it was Denison responding with a 25-15 win to tie the match and send the teams back out onto the court for the truncated tiebreaker.
In the fifth and deciding set, it was Sherman clinching the match with a 15-10 win.
Kylie Jackman finished with 15 kills to lead the Lady Cats and Madilyn Gladen was close behind with 13 kills.
Rylie Bernard put down seven kills.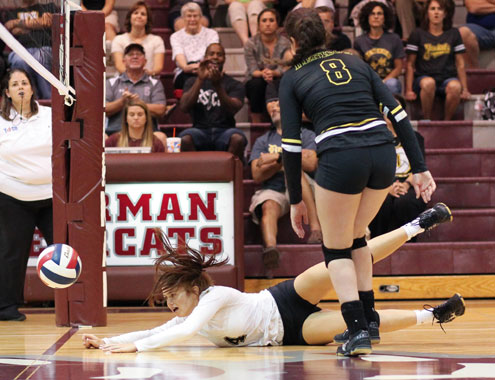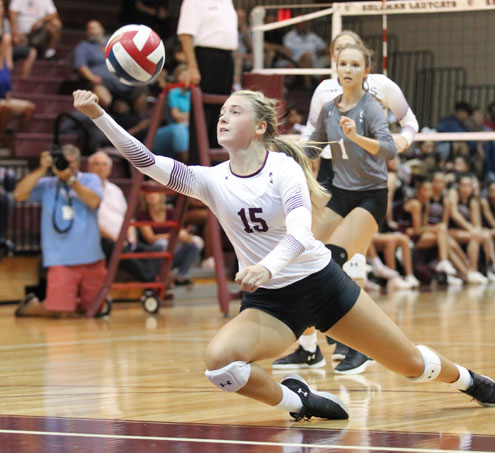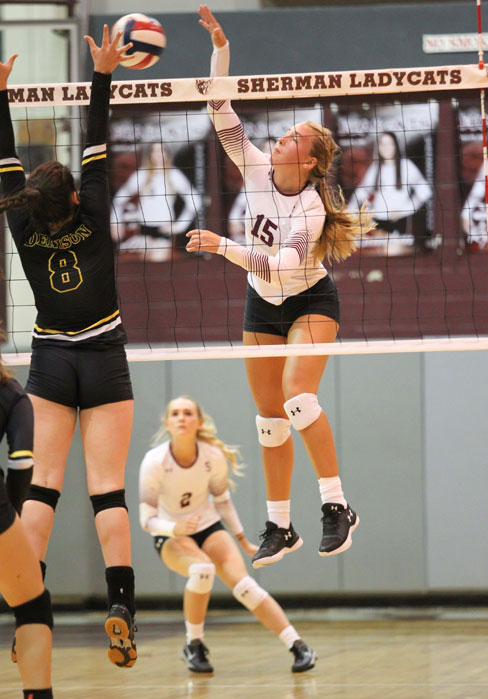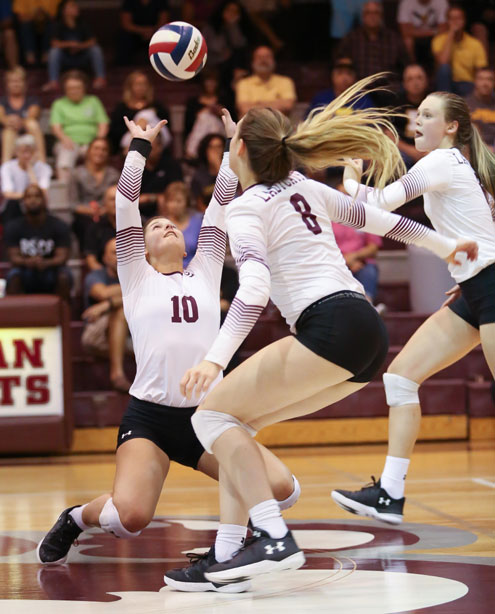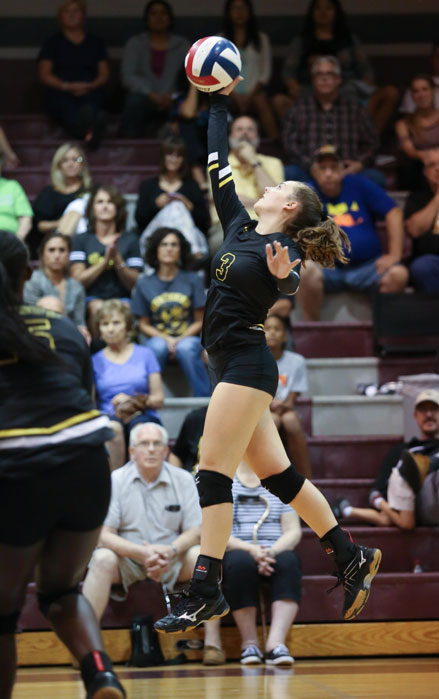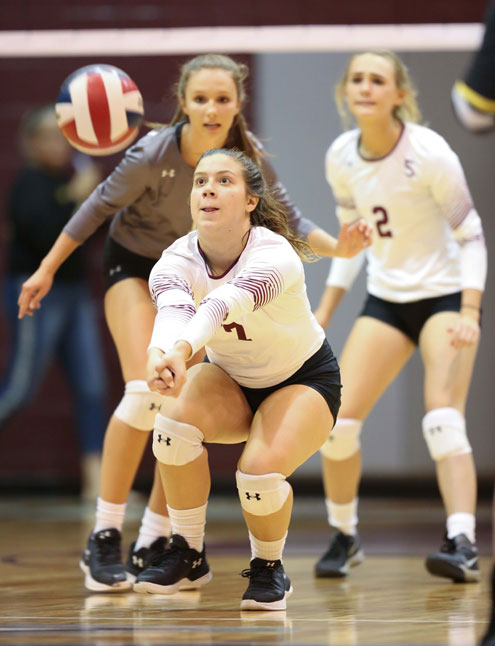 photo by Kevin Bartram / www.BuzzzPhotos.com