Obituaries
Carmen Katharinna Kaiser
Sep 13, 2017
Denison, Texas -- Carmen Katharinna Kaiser, 56, was received in the arms of Jesus on Saturday, September 9, 2017. She was born November 19, 1960 in Nuremberg, Germany to Christa Imrgard Romerhausen.
She leaves behind her loving and faithful husband of 21 years, Edward Kaiser of 21 years. They were married on May 25,1996 at Truth Tabernacle Church in Denison, Texas.
Carmenís son, Charles Grant and wife Eva would marry and have two amazing daughters, Ashley and Kristyn Grant. Carmen and Edward were smitten with these beauties! Carmen shared a love with them that only a grandmother can do. The world revolved around these two!
Carmen had a passion for flea marketing, trading, collecting and reselling. She desired for her granddaughters to prosper and be Godly women.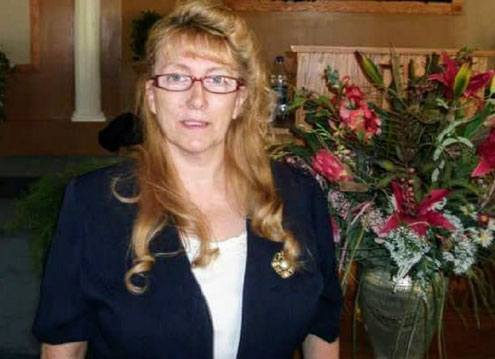 Carmen is survived by husband, Edward Kaiser; son, Charles Grant and daughter-in-law Eva Grant; granddaughters, Ashley & Kristyn Grant; Edward's siblings, Ramona Cagle and Husband Gene Cagle, Cliff Kaiser, Jeffrey Kaiser and wife Kay Lynn Kaiser; and numerous cousins, nieces and nephews.
Carmen is preceded in death by her mother Christa Imrgard Romerhousen.