Columnists
The First Amendment is on the front burner again: is it our flag or our Constitution that is being burned?
Sep 29, 2017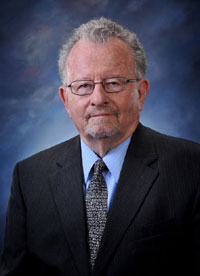 The late Molly Ivins responded to one of the many flag-burnings since Vietnam: "I prefer someone who burns the flag and then wraps themselves in the Constitution over someone who burns the Constitution and then wraps themselves in the flag." In response to protestors (after the 2016 elections) who burned the flag in protest, our new president said: " Nobody should be allowed to burn the [US] American flag – if they do, there must be consequences – perhaps loss of citizenship or a year in jail!"

The Supreme Court attempted to settle this First Amendment (Free Speech) issue in 1990. Our Constitution protects those who use the flag non-violently to protest as symbolic free speech. Recent protest at sports events do not burn or spurn the flag; yet kneeling silently by football players while the National Anthem is being played/sung has caused more drama than burning the flag. For this we can thank our president whose vulgar response and a call for firing players who kneel suggests that free speech may be "free" until we count the cost of having a president whose "locker-room / lock-her-up talk" is now climaxed by creating a situation that has further polarized the USA.

The National Football League (NFL) was founded in 1920 as the American Professional Football Association and our National Anthem-to-be was sung at sports events as far back as 1897—the "Star Spangled Banner" was not adopted as our National Anthem until 1931. In the 2017 Official Playing Rules of the National Football League, neither the anthem nor the flag are mentioned. Singing our National Anthem became more popular during wartimes, giving credence to sociologists who argue that gaming rituals are often one way to prepare young men for war. The cheering crowd becomes much more involved if real war is declared. In real war, the warriors have to be concerned about much more than CTE brain injury.

Sports, war, economics and politics have a long history and the protests of US athletes in the Mexico Olympics (1968) is very recent compared to the leaders of Nazi Germany walking out of the stadium in the 1936 Berlin Summer Olympics, when Jesse Owens won his first-of-four gold medals. History tells us how Hitler's attempt to use the 1936 Olympics for propaganda ultimately failed. Germany began invading Poland about three years later.

Our president called for a boycott of NFL games by "patriotic" citizens: this is quite legal. No law can force us to attend sports events! But boycotts, divestment and sanctions of apartheid South Africa (pre 1994) included preventing South African sports teams (all white) from competing in the Olympics. These sports boycotts, combined with economic divestment and sanctions were key steps to ending apartheid. Race was the issue then, and race is a big part of our present dilemma in the USA. The fact that our president keeps repeating that "race is not the issue" is key to understanding that in this instance, it is the issue.

Dr. Martin Luther king, Jr. and his fellow Civil Rights leaders often went to their knees to pray. Civil Rights leaders in Selma, Alabama knelt in prayer before the police proceeded to clobber them! This was recorded in our history as "Bloody Sunday" (March 7, 1965). "Taking the knee" has a more secular tone today; but history will record that those who work for justice are the real patriots! What is happening today is only one episode in which our president is spurning or metaphorically "burning" the Constitution while wrapping himself in the flag of the USA. Long after he is gone, our flag "will still be there" - if we learn to pledge allegiance to our Constitution, and work harder to uphold it!