Obituaries
Clayton 'Clay' Wesley Victory
Oct 1, 2017
Bonham, Texas -- Funeral services for Clayton "Clay" Wesley Victory, 76, of Bonham Texas, will be held at 10:00 a.m. Tuesday, October 3, 2017 at Northside Church of Christ in Bonham, Texas. Presiding will be Bro. Steve Mohundro; assisting him will be Bro. Gary Hicks. Interment will follow at Willow Wild Cemetery in Bonham, Texas. Visitation will be Monday, October 2, 2017 at Cooper Sorrells Funeral Home from 6:00-8:00 p.m. Mr. Victory passed away Saturday September 30, 2017 at Texoma Medical Center in Bonham, Texas.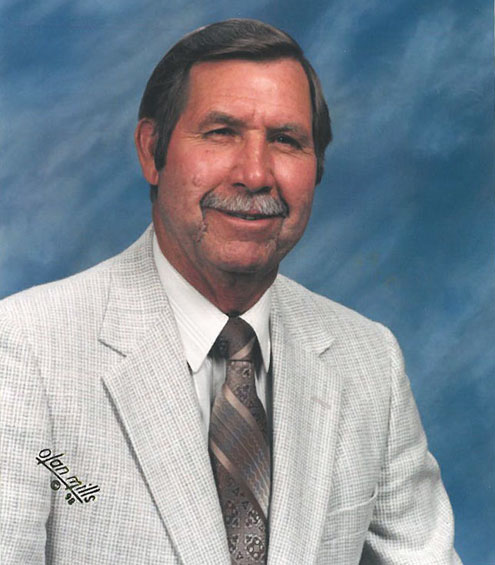 Clayton Victory was born on July 13, 1941 in Windom, Texas to Zack and Gladys (Boatwright) Victory. Clayton served in the United States Army and received honorable discharge in 1963. He married Martha June Duff on March 15, 1963 in Bonham. He was the former owner and operator of Reese Electric; he later worked as a sales representative for Comfort Pro and Four Star Air Conditioning. Clayton was a member of the North Side Church of Christ in Bonham, TX, where he served as deacon, prepared weekly communion for 35 years, also serving as church custodian for 35+ years.
He is survived by his wife, Martha June Victory and son Jason Victory of the home, Brother Billy and wife Goldie Victory of Telephone, Sister-in-law Bonnie Victory of Commerce, Brother Robert and wife Catherine Victory of Wolf City, Sister Dorothy Green of Bonham, cousin Mary Fae Duff Kamm and husband Herb, Kay Kamm and Herbie Kamm all of Duncanville, TX., as well as numerous nieces and nephews and dear friends Jo Ransom, Ellen and James Hammett, as well as close neighbors Ben and Carolyn Lawrence and Dr. John and Paula Bonachak.
Clayton is preceded in death by his most precious Daughter Cindy Victory, his parents Zack and Gladys Victory, his mother in law Mae Duff, and his brother Jim Victory.
Serving as pallbearers will be Dusty Parr, Zackary Victory, Mike Hayes, Dr. John Bonachak, Steve Mohundro, Cecil Taylor, Kelly Kemp, Clint Norwood, and James Hammett.
Honorary pallbearers will be Denton Jones, Don Phillips, Rusty Deets, and John Shelly.
To convey condolences or sign an online registry, please visit www.coopersorrells.com