Local News
Free Outdoor Movie Nights held in McKinney
Oct 12, 2017
Sensory-friendly movie night provides safe and accepting environment for families with special needs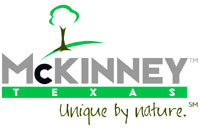 McKINNEY, Texas (Oct. 4, 2017) – McKinney families can enjoy a free film under the stars at the popular Outdoor Movie Nights at 7 p.m. on Thursday, Oct. 12, Oct. 19 and Oct. 26 at the McKinney Community Center, 2001 S. Central Expy.

Families are invited to attend a screening of Guardians of the Galaxy Vol. 2 on Oct. 12 and Kong on Oct. 26. Both movies are rated PG-13 and are shown on an inflatable movie screen.

On Oct. 19, families with special needs are invited to view Beauty and the Beast in a safe and accepting environment. Sound will be reduced, subtitles displayed, and audience members are welcome to get up and dance, sing, walk, shout, hop. All families are encouraged to attend this fun event.

Free drinks and popcorn will be provided, but lawn chairs, blankets and picnics to accompany the show are encouraged. Pre-registration for each movie is preferred and parents must attend with minors. Visit www.mckinneytexas.org/parksevents for registration or contact the McKinney Community Center at 972-547-2690 for more information.

In case of inclement weather, the movie night will be cancelled.