Local News
Willow Wild annual Dinner on the Ground scheduled Oct. 14 at noon
Oct 14, 2017
Saturday, October 14 at noon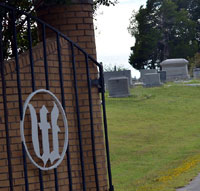 Bonham -- All are invited to attend the Dinner on the Ground annual meeting of the Willow Wild Cemetery Association at 12:00 noon on Saturday, October 14. The event will begin at the Willow Wild pavilion immediately following the Great Days of Service cemetery clean-up.

Bring your own brown bag lunch and a chair. Drinks will be provided.

This will mark the 6th annual anniversary of the formation of the association.