Obituaries
James Dale Winkler
Oct 11, 2017
Bonham, Texas -- Graveside services with military honors for James Dale Winkler, 55, of Bonham, Texas will be at 11:00 a.m. on Saturday, October 14, 2017 at Arledge Cemetery. Mr. Winkler passed away on Friday, October 6, 2017 at the Dallas VA Hospital.
James Dale Winkler was born on January 28, 1962 in Whittier, CA to James Jerome and Christine (Scott) Winkler. He married Billie and she preceded him in death. James served honorably in the United States Air Force from 1980 to 1983. He was a diesel mechanic for International Trucking in Amarillo, Texas for 15 years before moving to Bonham where he worked for Clayton Homes for the last 10 years. James is a member of the Church of Christ in Sunray, Texas.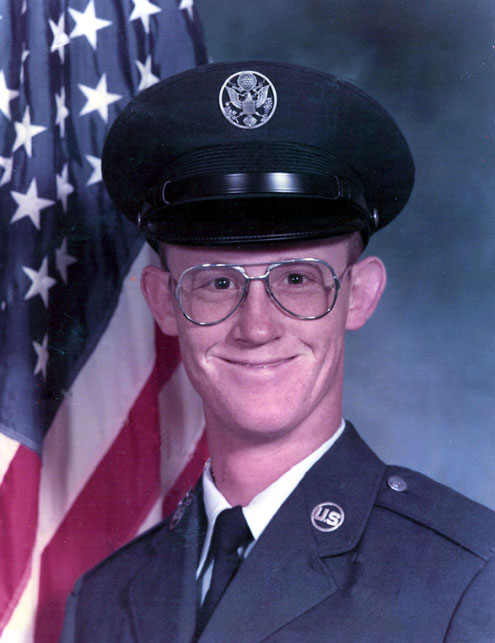 Left to cherish his memories is, mother, Christine Winkler of Bonham, TX; brother, Jerry Winkler of Bonham, TX; brother, Curtis Winkler of Seneca, MO; nieces, Ashley Winkler, Kayla Winkler-Sweet and Natasha Winkler; nephews, Scotty Winkler and Cody Winkler; along with 2 great nephews. His father James J. Winkler, brother, Jessie Herold Winkler, and nephew, JL. Winkler also preceded him in death.
Serving as pallbearers will be Jerry Winkler, Curtis Winkler, Cody Winkler, Scotty Winkler, Billy Robertson and Greg Masterson.
Family visitation will be on Friday, October 13, 2017 at Cooper-Sorrells Funeral Home from 6:00-8:00 p.m.
To convey condolences or sign an online registry, please visit www.coopersorrells.com