Obituaries
Todd Allen Phillips
Oct 11, 2017
Celeste, Texas -- Funeral services for Todd Allen Phillips, 46, of Celeste are scheduled for 10:00 a.m. Saturday, October 14, 2017 at the Turrentine-Jackson-Morrow Funeral Chapel in Leonard. Pastor Larry Eastman will officiate. Burial will be in the Hogeye/Celeste Cemetery. Family visitation will be Friday October 13, 2017 from 6:00 p.m. until 8:00 p.m. at Turrentine-Jackson-Morrow Funeral Chapel in Leonard.
Todd was born January 21, 1971 in Greenville. His parents were Richard and Joyce Phillips. He married Marsha Alma Yohner May 10, 2014 in Las Vegas, Nevada. Todd attended the Round-Up Cowboy Church in Farmersville, was a member of the Celeste Volunteer Fire Department for many years, had served as a reserve police officer for the City of Celeste and had a hay bailing business for many years. Todd loved his family and always enjoyed being with his family. He also had enjoyed team roping from his youth and he enjoyed ranching with his horses and cows.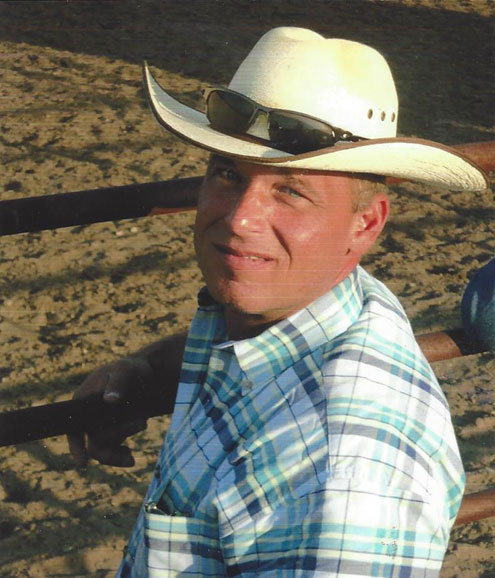 Todd Phillips is survived by his wife: Marsha Phillips of Farmersville; his parents: Richard & Joyce Phillips of Celeste; his children: Miranda Smith of Celeste, Ivy Phillips of Farmersville, Allen Lyday of Celeste and Andrew Franco of Nevada, Texas; his brother and sister-in-law: Jeffrey and Gina Phillips of Caddo Mills; his nephews: Kolton Phillips of Celeste, Tyler Phillips of Greenville, Ryan Brumfield of Tyler and Ty Brumfield of Sulphur Springs and his niece: Kaycie Phillips of Wylie. He is also survived by a number of grand nieces and grand nephews.
Turrentine-Jackson-Morrow Funeral Home of Leonard is in charge of arrangements. An online registry may be signed at www.tjmfuneral.com.