Front Page
Friends of Sam Rayburn host opening reception for exhibit
Oct 12, 2017
Bonham -- The Friends of Sam Rayburn hosted an opening reception for the exhibit Realization of a Dream, on display at the Sam Rayburn Library Museum.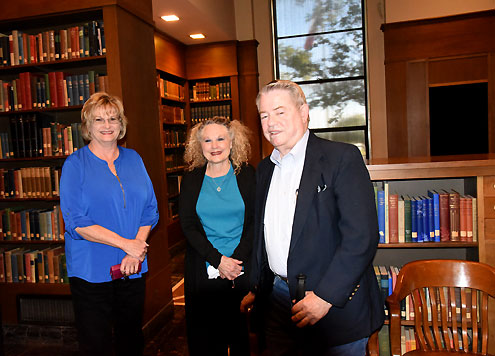 Sharron Cox (left), Friends of Sam Rayburn board member, visits with Roy and Linda Floyd.
The exhibit, which will be on display from October 10, 2017, until February 10, 2018, celebrates the 60th anniversary of the Sam Rayburn Library Museum and features images and documents from the dedication ceremony.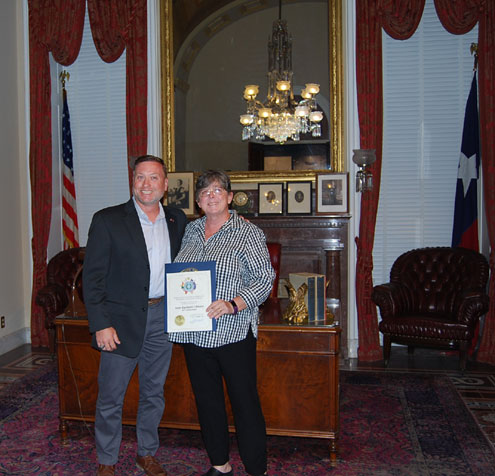 John Vick, District Representative for Texas Senator Bob Hall, presents a certificate honoring the 60th anniversary of the Sam Rayburn Library to Denise Mayorga, Assistant Director, Briscoe Center for American History. photo by Emma Trent