Columnists
Crow's-Feet Chronicles: Stuck on stupid
Oct 23, 2017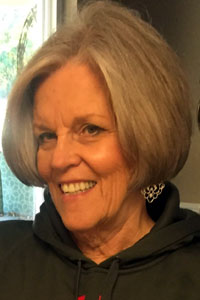 Humans are masters of the ridiculous. Years ago KLM Royal Dutch Airlines made an offer the world could refuse. For $80 you could board one of their planes and go wherever it happened to be going and ride it back again without ever getting off. Their PR man was obviously overmedicated.

Crooks are the worst of all. We can't built jails fast enough to keep pace with all the men and women who "had a plan." There was the guy who robbed a convenience store and as he was escaping realized he needed a get-away car. He picked the one nearest the street---a police car with an officer at the wheel.

Another guy was ripping off a little old lady. He tied her up and had all her furniture stacked near the door to cart off. Then he noticed some pills by her bedside and figured they were speed. He gulped them down. They were tranquilizers. He fell asleep before he could leave and was awakened by the police.

One of the dumbest stunts was when the robber got stuck in a pawnshop chimney for two days in temperatures that dipped into the twenties before police found him. He wouldn't say what he was doing there, but it's my guess he shouldn't have missed his Weight Watchers meeting.

Automation isn't helping matters. Children born to computers have the jump on those of us who struggle but are still computer-dead, software-challenged, and sit frozen at the wheel at the thought of merging on the information highway.

I remember when the first nonhuman tram came into existence at DFW Airport. The train came to a stop, the doors opened automatically, and 75 people formed a funnel to get inside the door before it crushed them to death.

Once I was inside, the muffled recording of a voice that sounded like it had just come out of surgery told me to step away from the door and wait for my stop. I was terrified that I would spend the rest of my life trapped in a tram at DFW.

As I was returning from a trip to Jackson, Mississippi, I dropped by an airport rest room. In my stall, I wrestled with my jumpsuit (yeah…a long time ago) to keep it from falling on the floor. As I was doing so, the belt fell into the commode. Before I could retrieve it, the automatic flusher sucked it away and into the sewers of Fort Worth.

I put myself together and at the wash basin stuck my hands under an automatic water tap. As I went for the paper towel dispenser, I turned in time to see my purse fall into the sink and activate the water once more. It proceeded to drown.

My biggest stupid stunt came one Thanksgiving. There I was, dealing with a turkey, the dumbest member of the animal kingdom, and when I called everyone for dinner, the bird still looked pale. It seems I had cooked it using the price instead of the weight of the turkey.

I know. Here's my sign.