Lifestyles
Creative Arts Center: Wine Down Friday and The Magic Touch - Photographic Art of Nancy Shuler
Nov 14, 2017
Bonham -- The next Wine Down event at the Creative Arts Center will incorporate a unique exhibit into its schedule. Nancy Shuler, a photographer who divides her time between the Texoma area and California, has been a member at the CAC for over a year and her work has fascinated many guests to the gallery. Nancy uses various filters and techniques to turn her photographs into "virtual" paintings and the result is a body of work that ranges from beautiful to whimsical to wow.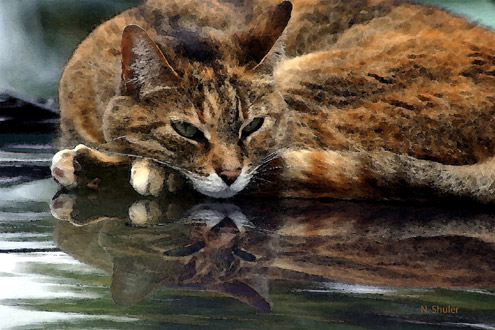 The exhibit of her work will run through November 30. Wine Down Friday on Friday, November 17 will be the official reception for the exhibit and include what visitors have come to expect from Wine Down on Willow and more. Homestead and Le Noir Sage will again be on hand as will the La Coqueta food truck with their fabulous made-to-order Mexican delicacies. Music will again be part of the program and include a variety of musical genres.
The cooler temperatures may require an indoor event, but if the weather is nice, tables will be set up outside for guests as is customary for Wine Down. Admission is free, though donations are accepted to keep this program going.
Mark your calendars for the next Wine Down on Willow at the Creative Arts Center - Friday, November 17 from 6:00 to 8:00 p.m. For more information, call the center at 903-640-2196.