Lifestyles
Sweets, Spirits & Sparkles Bazaar returns all day December 2
Dec 2, 2017
Bonham -- The Creative Arts Center's annual Grand Bazaar Sweets, Spirits and Sparkles returns on Saturday, December 2. This year's bazaar has moved to a daytime schedule and a longer time for guests to shop. The event will run from 10:00 a.m. to 4:00 p.m. giving more folks an opportunity to take advantage of the concentration of great Christmas gifts the artists and artisans bring to sell.
This year as in the past, there will be jewelers, photographers, glass and wood art, handmade soaps and lotions, Christmas ornaments and much much more. Bubbly and sweets enhance the experience and shopping local helps not only the artist vendors but also keeps tax dollars in Bonham.There is no admission fee to the sale and 20% of the total sales will go toward the arts center's many classes, programs and activities.
In addition to the Saturday sale, many items will be available during the Friday evening, December 1 Wine Stroll. The Creative Arts Center is part of the Wine Stroll and guests participating in the event are invited to shop at their leisure that evening.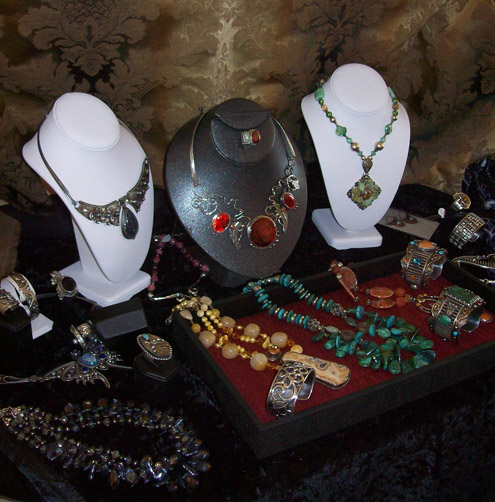 For inquiries about becoming a vendor or attending Sweets, Spirits and Sparkles, please call the Creative Arts Center at 903-640-2196.