Obituaries
Nancy Ellen Thornton Miller
Nov 5, 2017
Leonard, Texas -- Funeral services for Nancy Ellen Thornton Miller, 77, of Plano are scheduled for 2:00 p.m. Tuesday, November 7, 2017 at Turrentine-Jackson-Morrow Funeral Chapel in Leonard. Charles Wrenn will officiate. Burial will be in the Leonard Cemetery. Family visitation will be from 6:30 until 8:30 p.m. Monday November 6, 2017 at Turrentine-Jackson-Morrow Funeral Home in Allen.
Nancy was born January 1, 1940 in Leonard. Her parents were Newell Porter "Newt" and Edith Oline Jinkins Thornton. She graduated from Leonard High School in 1958 as the class salutatorian. She married Earl Glen Miller, July 18, 1959 at Blanton Chapel Methodist Church, of which she was a member. She worked for 30 plus years as a technician for Texas Instruments. She loved to shop: retail stores, garage sales, estate sales and she couldn't pass up a good bargain.
Nancy could fix anything; all she needed was a pair of pliers and a screwdriver. She could make anything; she was a very good seamstress and was so very good with her hands. She passed away Saturday, November 4, 2017 at the home of her loving sister, Linda Moats, after a long battle with cancer.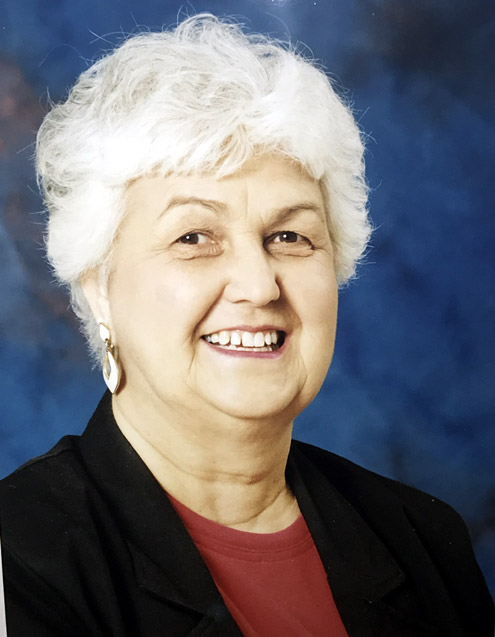 Nancy Ellen Thornton Miller is survived by her children and their spouses: Lori & Mark Davis of Plano, Keith & Joni Miller of Frisco and Holly & Donnie Venhaus of Plano; her grandchildren: Brooke & Corey Robinson of Waxahachie, Amber Wilson of Plano, Blair Miller of Austin, Samantha Venhaus of Plano, Amanda Miller of Frisco, Tanner Davis and Colby Venhaus, both of Plano, and Austin Miller of Frisco; her great-grandchildren: Landrie, Kinsley and Ryder Robinson, all of Waxahachie and her sister: Linda Moats of Carrollton.
In addition to her parents and her husband, she was preceded in death by a brother, Tommy Lynn Thornton.
Turrentine-Jackson-Morrow Funeral Home of Leonard is in charge of arrangements. An online registry may be signed at www.tjmfuneral.com.