Religion
Unitarian Universalists offer Zen Meditation class
Nov 6, 2017
The lay-led congregation at Red River Unitarian Universalist Church announce the beginning of a six week Zen Meditation class. The class will be held on Thursday evenings, starting Nov. 9 and run until Thursday, December 21 (skipping Thanksgiving on Nov 23). If you have an interest in Zen as a topic, a practice or both, please come and practice sitting and walking meditation with us for 40 minutes followed by discussion centered on discovering what Zen really means as it evolves into a drastically changing, globalized world characterized by what some have called "the long emergency."
Topics include: What is meditation? How do you do Zazen and why? What is Zen? Buddhist history, Zen History, Engaged Buddhism, Critical Buddhism, Grassroots Zen, Social/environmental Justice. The class will be facilitated by Todd Ellis. Ellis holds a BA Philosophy, MA Bicultural/Bilingual Studies, Dzogchen and Zen training since 1983 in Dallas, Denton, Guam, India, Nepal, Salt Lake City and San Diego.
Each session will be held in the Barton Parlor at Red River Unitarian Universalist Church, 515 North Burnett Ave in Denison, TX. There is no charge and the classes are open to the public.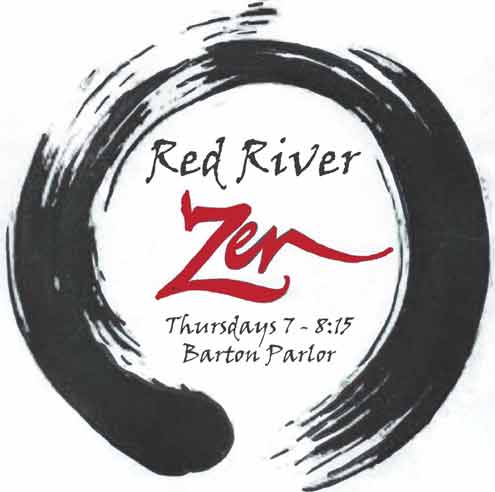 On Sunday, November 12, 2017 Rebecca Crystal will present the 11:15 AM Morning Assembly. Of her remarks, "Loving the Beggar, Welcoming the Stranger" she writes, "When confronted by a beggar, how do we handle the request with love while also being intelligent with our charity? How do we welcome the stranger that makes us uncomfortable? From a mite to a million, from a beggar to a refugee, what exactly is a right action?"
Rebecca Crystal, M. Div., MSW is a graduate of Meadville Lombard Theological Seminary, a Unitarian Universalist school. She has been a member of Red River UU church before and returns after a long and interesting hiatus.
Before the Morning Assembly, the Adult Forum meets at 10:00 a.m. to continue exploring the Great Courses Series, "How Jesus Became God." On Monday, Nov. 13, the Worship Team meets at 6:30 p.m. to plan upcoming Assemblies.
Red River Unitarian Universalist Church, a Love Beyond Belief congregation, is located at 515 North Burnett Avenue in Denison and welcome all who believe religion is wider than any specific belief of sect, creed or dogma.