Columnists
Let's Reminisce: Burgers and fries, mustard and ketchup
Nov 14, 2017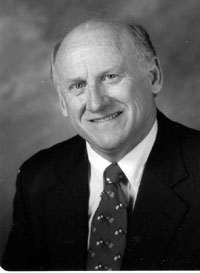 As far back as I can remember, one of my favorite meals has been a hamburger with French fries, with mustard on the burger and ketchup on the fries. Recently I discovered some interesting history about these foods and the two sauces.

Despite many claims, the origins of the hamburger remain unclear. The popular book The Art of Cookery Made Plain and Easy included a recipe in 1758 as "Hamburgh sausage," which suggested serving it "roasted with toasted bread under it." Hamburg steak is reported to have been served between two pieces of bread on the Hamburg America Line, which began operations in 1847. Each of these may mark the invention of the Hamburger, and explain the name.

As for French fries, Thomas Jefferson had "potatoes served in the French manner" at a White House dinner in 1802. The expression "French fried potatoes" first occurred in print in English in the 1856 book Cookery for Maids of All Work. "French Fried Potatoes. – Cut new potatoes in thin slices, put them in boiling fat, and a little salt; fry both sides of a light golden brown color; drain." Clearly this account refers to thin, shallow-fried slices of potato, rather than the now familiar deep-fried batons or fingers of potato.

Yellow mustard is made from white mustard seeds, with the color coming from turmeric, a spice that is added. Dijon and other specialty mustards come from brown and black mustard seeds (with different spices added). Mustard seeds contain high levels of antioxidants, have antibacterial properties and reduce blood pressure. So mustard is good for you.

Some people believe the mustard plant has healing flowers. Back in the 1930s a London physician, Dr. Edward Bach, claimed that the yellow mustard flower could cure depression. Then in the 1980s, mustard became the main ingredient of a patent medicine that is supposed to cure acne.

It was the 1904 World's Fair in St. Louis that set off a boom in U. S. mustard sales. That's where the R. T. French Company introduced its bright yellow, creamy mustard. Although Europeans had already been using coarse and spicy versions, French's Mustard was a big hit at the fair and it soon became the world's best selling mustard.

Middleton, Wisconsin, is the home of the National Mustard Museum, which features over 5,300 varieties from more than 60 countries. Among the displays are sweet hot mustards, fruit mustards, hot pepper mustards, horseradish and spirit mustards. It also has a tasting bar and the "Mustard-piece Theater," which shows videos about how mustard is made. You can order your favorite exotic mustard by mail. The French currently use the most mustard, about a pound and a half per person annually.

Switching to ketchup, it probably originated in China as a boiled-down brine of pickled fish called "ketsiap." Before tomato juice was introduced as the main ingredient, early western ketchups were made with egg whites, mushrooms, oysters and walnuts. In Europe some fruit-based ketchups are popular, but the U.S. Food and Drug Administration requires that any product labeled "ketchup" (or "catsup") include tomato products.

The most popular brand in the U.S. and Britain is Heinz. The Heinz Ketchup label featured a gherkin pickle for some 110 years, even though no pickles are included in the recipe. At the 1893 Chicago World's Fair the Heinz Company gave away "pickle pins" as a promotion and the image stuck. Only in 2009 did the company replace the pickle with a tomato.

Heinz added the "57 Varieties" tagline to its products in 1896 to emphasize the variety of products it offered. At the time the company actually offered more than 60 products, but Henry John Heinz liked 57, because five was his lucky number and seven was his wife's. Currently the company claims to have more than 150 products that are first or second in sales.

Jerry Lincecum is a retired Austin College professor who now teaches older adults to write their autobiographies and family histories. Email him at jlincecum@me.com.