Obituaries
Kim Parsons
Nov 6, 2017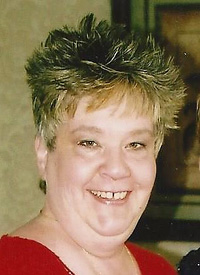 Bonham, Texas -- A memorial service for Kim Parsons, 59, of Princeton, Texas will be held on Thursday, November 9, 2017 at 11:00 a.m. at Seventh and Main Baptist Church in Bonham, Texas, under the care and direction of Wise Funeral Home. Officiating will be family friend Mark Posey.

Kim passed away on November 4, 2017 in McKinney, Texas. She was born September 27, 1958 in Tyler, Texas. She married Richard Lee Parsons on November 17, 1979 in Orlando, Florida.

Kimís father was in the Navy, so she moved around a lot as a child. Kim grew up with 2 younger brothers and 1 sister. She lived in Florida for most of latter childhood and young adult life. Kim worked for Disneyworld for a while, which she really enjoyed. As an adult Kim moved back to Tyler, Texas. Then a few years later, while the kids were still young, they moved to Telephone, Texas. She attended college at Grayson County College and received her LVN Certification. Kim then followed her passion for helping others by working for various nursing homes and Home Health Care providers.

Kim was a hard worker and was passionate about her vocation. She loved her family dearly, and treasured her grandkids. She raised 3 kids, worked 50 hours per week, and still found time to attend the kidís various school activities, and all the while maintained her home and cared for her husband. She would stand up for her family, regardless of the circumstances. She encouraged her children to make their own decisions, even if they were wrong, because she believed there would be a lesson in those circumstances that would benefit them later in life. She never minded that Robert and Doug, as kids, would take the change from her work clothes. She was a great listener for anyone who cared to lean on her. She enjoyed cooking and feeding family and friends. One of her greatest joys was going to the movies and getting a bucket of popcorn, with layered butter.

Kim was preceded in death by her daughter, Kimberly Dawn Parsons, and her father, Phillip Sigrist Sr. and her birth mom, Betty Lou Sims.

She is survived by her husband of 37 years, Richard Lee Parsons; sons, Robert Parsons and wife Audra of Denton and Douglas Parsons and wife Lori of Bonham; mother Janie Sigrist; grandchildren, Tanner Parsons, Kaleb Polly, Grace Parsons, Brynn Parsons, and Olivia Parsons. Other family include her brothers, Phillip and Carl; and her sister, Angela; and sister, Jennifer Koch. As well as many loved nieces, nephews and extended family.

The family will receive friends at 10:00 a.m. (1 hour prior to service) on Thursday, November 9, 2017 at Seventh and Main Baptist Church.

An online guestbook is available at www.wisefuneralhome.com.