Local News
Renovation of historic Santa Fe Frisco Railroad Depot subject of Lamar County Genealogical Society November meeting
Nov 13, 2017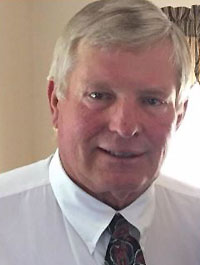 Paris, Texas -- The Lamar County Genealogical Society November meeting will be at 7:00 p.m. on Tuesday, November 14, 2017. Our speaker will be Mr. Wendell Moore. His program will be on the trials, tribulations and successful renovation of the historic Santa Fe Frisco Railroad Depot.

Wendell Moore was born in Upstate New York on the Canadian border, graduated high school and attended Canton ATC, a junior college in the State University of New York system. He majored in Construction Technology. After junior college, he attended Georgia Tech University majoring in Civil Engineering/Architecture.

Wendell has managed engineering and construction projects mainly in paper mills and power plants for 26 years, from Wisconsin to Maine to Florida and Texas. He has worked in over 84 paper mills within those limits. Additionally, he was the construction superintendent and field engineer for Launch Complex 39A (Saturn 5 to Space Shuttle conversion) Kennedy Space Center in Florida.

He moved to Paris, Texas in 1993 and was a Construction Manager at the Idabel Paper Mill and owned and operated Hansen Associates, Inc. construction company. Projects with the City of Paris included the S. Church St. Gateway sign, Fire Stations 2 & 4, previous Police Station on Bonham St., new Police Station on Clarksville St., City Hall basement foundation waterproofing, Fire Station 1 renovations, and the Santa Fe Frisco Railroad Depot. During this time, he also completed his certification as a Texas Professional Land Surveyor.

Recently, he retired as the Facilities and Transportation Director with the Paris ISD, a position he held for fourteen years. Presently, he continues with his surveying company, Hansen-Moore Surveying. He is married to Joan Moore, Principal of Travis High School of Choice, Paris ISD.

You do not have to be a member to attend meetings of the Society so please come and bring a friend. The Lamar County Genealogical Society and Library is located at the south entrance to the historic Santa Fe Depot, 1135 Bonham St., Paris, Texas.

The 2018 nominees for officers for the Lamar County Genealogical Society 2018 will be presented and voted on at this meeting.

The Lamar County Genealogy Library is open Tuesday, Wednesday and Friday from 12:00 to 4:00 p.m., and Thursday from 8:00 a.m. to 4:00 p.m. In addition, the library is open the 2nd and 4th Thursdays from 8:00 a.m. to 8:00 p.m. as well as the. 2nd and 4th Saturdays from 8:00 a.m. to 4:00 p.m.