Obituaries
Mary Ruth Bench Edwards Clark
Nov 7, 2017
Leonard, Texas -- Funeral services for Mary Ruth Bench Edwards Clark, 90, of Leonard are scheduled for Thursday, November 9, 2017 at 2:00 p.m. at the First Baptist Church of Leonard. Brother Chad Leutwyler will officiate. Burial will be in the Arledge Ridge Cemetery near Bonham. Family visitation will be Wednesday November 8, 2017 from 6:00 until 8:00 p.m. at Turrentine-Jackson-Morrow Funeral Chapel in Leonard.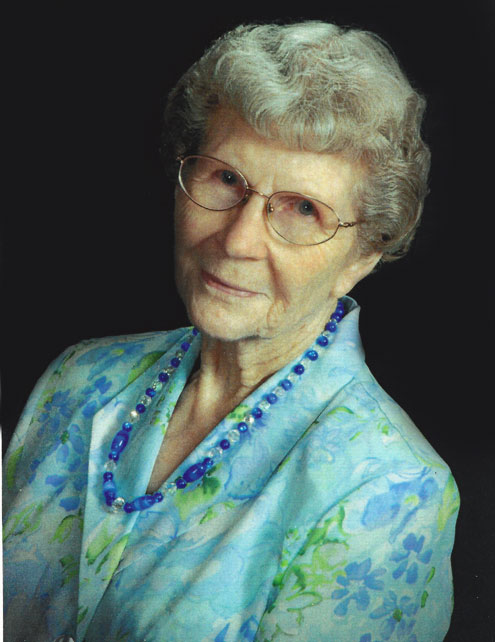 Mary Ruth was born February 13, 1927 in Leonard. Her parents were Frank and Cora Luttrell Bench. She married Claudis A. Edwards June 2, 1946. After Mr. Edwards death, she married Bert R. Clark August 6, 1993. She was a member of the First Baptist Church of Leonard and was a member of the TEL Sunday School Class. She was a loving homemaker, wonderful mother, grandmother and great-grandmother. She was a very good cook and cooked in the cafeterias at both the Leonard and Austin schools. She quilted at the SNAP Center for more than seventeen years and was awarded the RSVP Award by TCOG for her many hours of volunteer service. She passed away Monday November 6, 2017 at the Texoma Medical Center in Denison.
She is survived by her children and their spouses: Claudette and Jerry Griffin of Leonard, Glenn and Connie Edwards of Turkey Creek, Barbara Reeves of Bonham, Kenneth and Michelle Edwards of Leonard; her brother and sister: Robert Neal Bench of Sherman and Mildred Wilder of Bulverde; her grandchildren: Kevin and Susan Wright of Celina, Kelly and Shannon Wright of Frisco, Diana and Robert Pemberton of Campbell, Danny and Stephanie Edwards of Leonard, Ashley and Rodney Boggs of Leonard, Benjamin and Alex Edwards of Sherman, Lauren and Gabriel Griffin of Reno, Nevada; her great-grandchildren: Dakota Wright of Celina, Brenlee Wright and River Wright, both of Frisco, Kenleigh Stevens and Piper Boggs, both of Leonard, Holten Pemberton, Hunter Pemberton and Hannah Pemberton, all of Campbell, Aubrey Edwards and Emerson Edwards, both of Ector; her step-daughters and their spouses: Barbara Flanagan of Leonard, Pat and Narvin Alexander of Whitewright, Peggy and Leamon Ray Chandler of Leonard and Donna and Tom Gray of Trenton.
In addition to her parents, she was preceded in death by two husbands: Claudis Edwards and Bert Clark; two sisters, Bessie Ansley and Cleta Hall; three brothers-in-law, Floyd Hall, Jr., Otis Wilder and Pete Ansley , a sister-in-law, Martha Bench, three nephews, David Wilder, Jim Ansley and Charles Ansley and a step-son-in-law: Coy Flanagan.
Turrentine-Jackson-Morrow Funeral Home of Leonard is in charge of arrangements. An online registry may be signed at www.tjmfuneral.com.