Local News
City of Princeton to host Veterans Day Service
Nov 11, 2017
Saturday, November 11, 11:00 a.m. - 12:00 p.m.
Princeton -- Please join the City of Princeton Fire and Police Department in honoring all of the veterans and service members in our community that have served or are serving in our Armed Forces. We will be honoring these individuals with an assembly on Saturday, November 11 at 11:00 a.m. at the Veterans Memorial Park, 524 N. 5th St. Princeton, TX 75407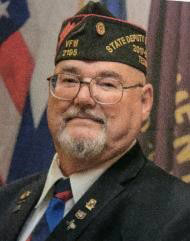 The Guest Speaker will be Peter J. "Pete" Hersom, State Deputy Chief of Staff Department of Texas for the VFW.

Also participating in the event are the Princeton High School Band and Navy JROTC Color Guard, USMC League Det. #1426 , VFW Bois Dí Arc Post 9167, Princeton Mayor J.M. Caldwell and Princeton Fire Department Honor Guard.

Servicemen and veterans, please feel free to wear your service uniform to the program. We thank you for your service!