Sports
Caddo Mills 54, Bonham 35
Nov 11, 2017
Bonham -- The Bonham Warriors and Caddo Mills Foxes were tied 14-14 at halftime, but the Foxes came out in the third quarter to score four unanswered touchdowns en route to a 54-35 win by Caddo Mills in the District 5-4A finale.
The Foxes scored on the game's opening drive when Payton Hammons went in from 20 yards out.
Bonham tied the game at 7-7 on a 12-yard touchdown run by Tyler Rodriguez.
Bonham defenders Izaiah Epps and Gaige Cravin teamed up for a sack to end the Foxes' next possession, but an interception by Caddo Mill's Tyler Townley shut down Bonham's drive.
Bonham defensive back Trevor Hartwell picked off a pass to bring the Warrior offense back onto the field. The first quarter ended with the teams all knotted up at 7-7.
The Foxes took a 14-7 lead on a two-yard TD run by Hunter Aycock.
Bonham pulled even at 14-14 when Rodriguez hit Epps on a two-yard touchdown pass.
But the 14-14 tie at halftime quickly disappeared when Caddo Mills scored four touchdowns in the third quarter, aided by two successful onside kick recoveries, giving the Foxes a 40-14 cushion going into the fourth quarter.
An 11-yard touchdown run by Rodriguez narrowed the gap to 40-21 before the Foxes scored twice to stretch the lead to 54-21. Bonham had the final two touchdowns of the night, but the third quarter doomed the Warriors to a 54-35 loss.
Bonham (1-4), Caddo Mills (1-4) and Community (1-4) will resolve the three-way tie for fourth place with a coin toss to decide which team advances to the playoffs as the fourth seed out of District 5-4A.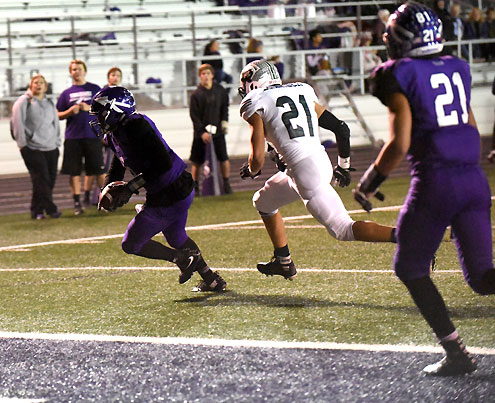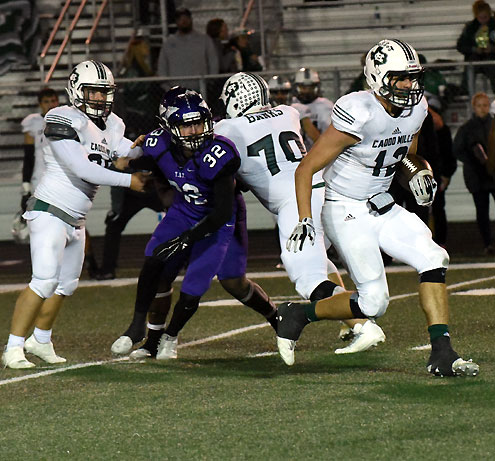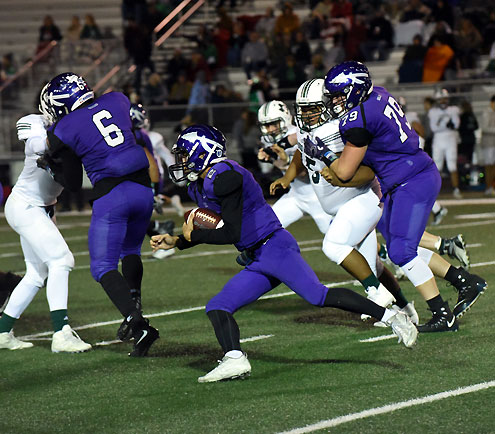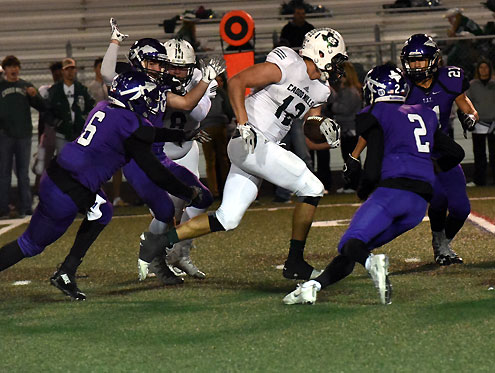 photos by Allen Rich
additional photos to run Monday