Sports
McKinney Boyd 20, McKinney 17
Nov 11, 2017
McKinney -- In a crosstown showdown, the McKinney Boyd Broncos scored first and then stopped a late drive by the McKinney Lions to give the Broncos an exciting three-point win in the District 6-6A finale at Ron Poe Stadium.
Boyd got on the scoreboard first and the Broncos had a 7-0 lead at the first buzzer.
The Lions had the scoring advantage in the second period with a field goal and TD, but Boyd put six points on the board to take a 13-10 lead into the locker room at halftime.
Both teams added a touchdown in the third period and a scoreless fourth quarter gave the Broncos a 20-17 win over the Lions.
The Broncos and the Lions wrap up district with 4-3 records.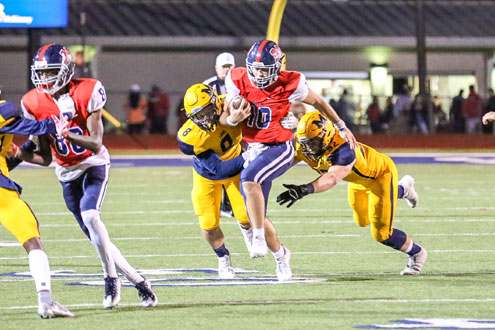 McKinney Boyd QB #10 Christian Ziegler fights for yardage against Lions #8 Nick Simpson and #92 Jackson Hill.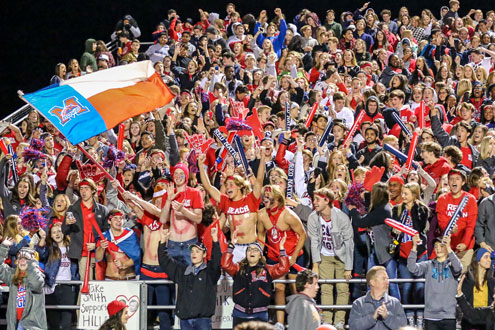 Boyd Bronco fans go wild after a Bronco touchdown.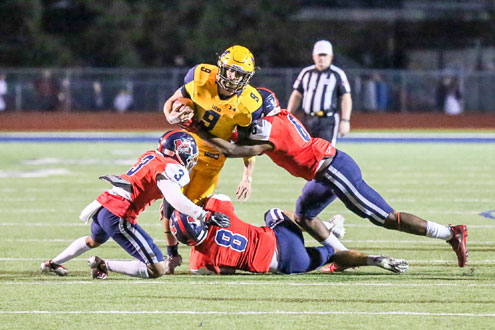 McKinney Lion #9 Matthew Gadek breaks 2,000 yards for the season but fought for every inch against the tough Bronco defense.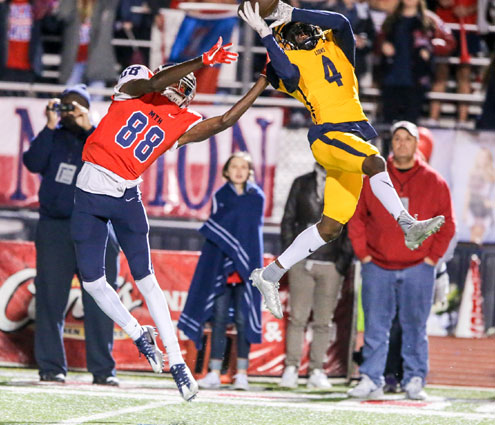 McKinney Lion Andrew Pitts (4) intercepts a pass intended for Boyd's Patrick Estelle (88).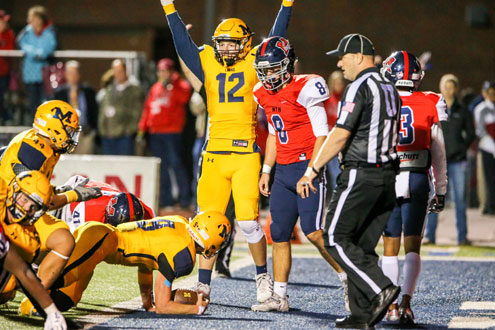 Cole Teichelman (12) celebrates Matt Gadek's (9) touchdown.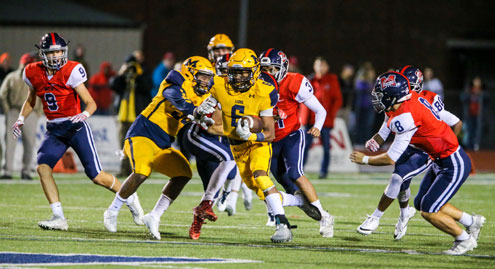 Cordrick Dunn (6) carries the ball for a gain.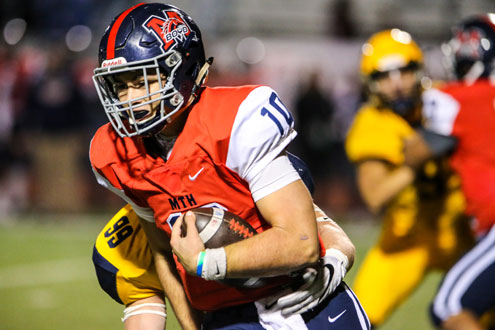 Boyd's Quarterback Christian Ziegler (10) carries the ball on a keeper.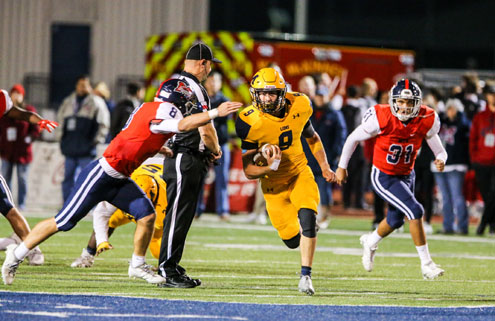 Matt Gadek (9) breaks away for a gain.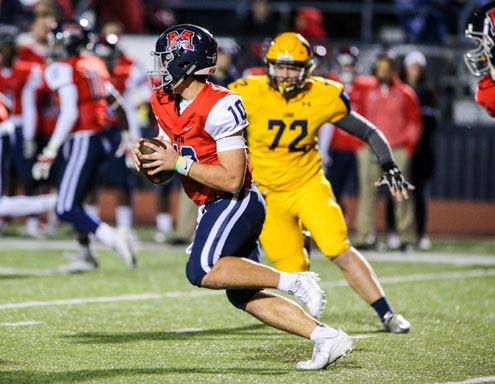 Christian Ziegler (10) looks downfield as MHS Tommy Rodriguez (72) closes in.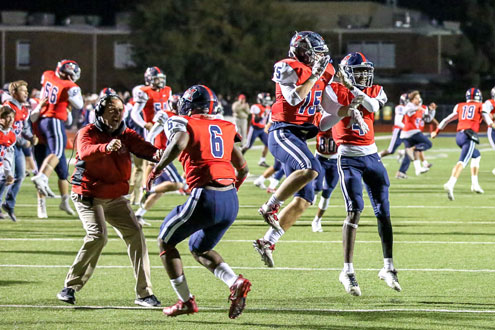 Bronco players, fans and coaches erupt with celebration after stopping the Lions with only inches to go and no time left on the clock.
photos by Buzz Cory and Rog Pachuta / www.BuzzzPhotos.com