Sports
Leonard Lady Tigers 74, Honey Grove 49
Nov 12, 2017
Honey Grove -- Leonard senior Bridget Watson hit seven three-pointers and finished with a game-high 28 points to lead her Lady Tigers to a 25-point win over the Honey Grove Lady Warriors.
Honey Grove had the first six points of the game before Leonard's offense hit its stride. The Lady Tigers pulled even at 8-8 on Watson's first triple of the contest. Honey Grove slipped back in front, 11-10, but Watson drained back-to-back three-pointers as Leonard pulled ahead, 21-16, as the first period came to an end.
The Lady Tigers poured in 24 points in the second period to lead 40-25 at the half en route to a 74-59 victory on the road.
In addition to the outstanding performance by Watson, Jessi Bennett put up 14 points, Remi Long and Alyssa Davis both knocked down nine points, Katlyn Brooks finished with five points, Maddy Butler and Claudia Ware each chipped in four points, with Dani Koch netting a free throw to round out the scoring for the Lady Tigers.
Isabella Morrison scored 17 to pace the Honey Grove offense, Diavian Shaw dropped in a dozen points, Zakia Smith put up five points, Alexandria Morrison and Rozshanae Williams both finished with four points, Bree Cason, Demetria Pruitt and Shemiyah Finney all tossed in two points apiece and Maddison Cason hit a free throw.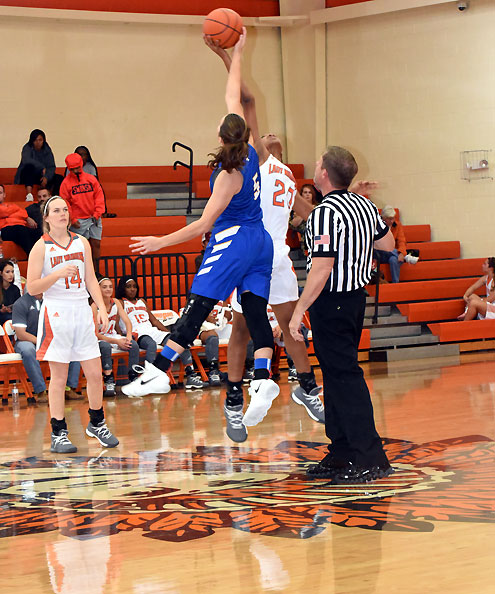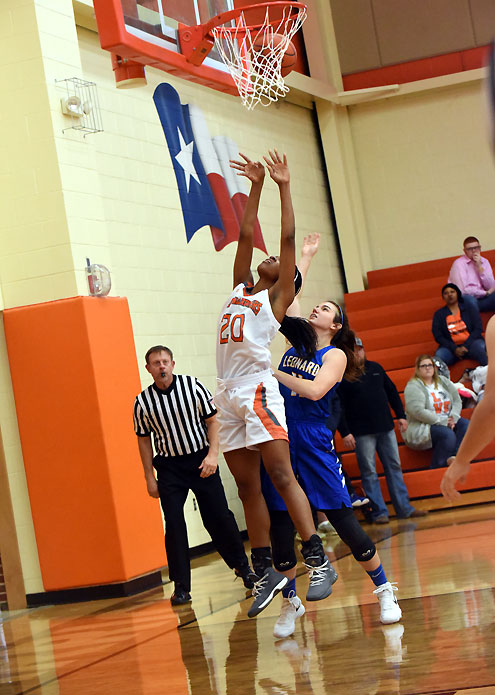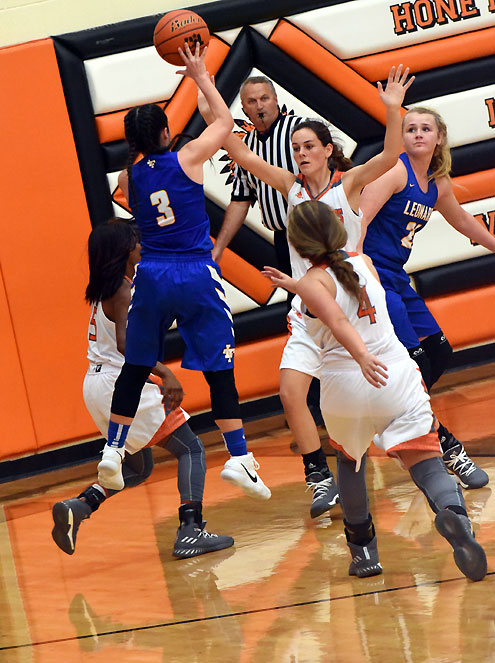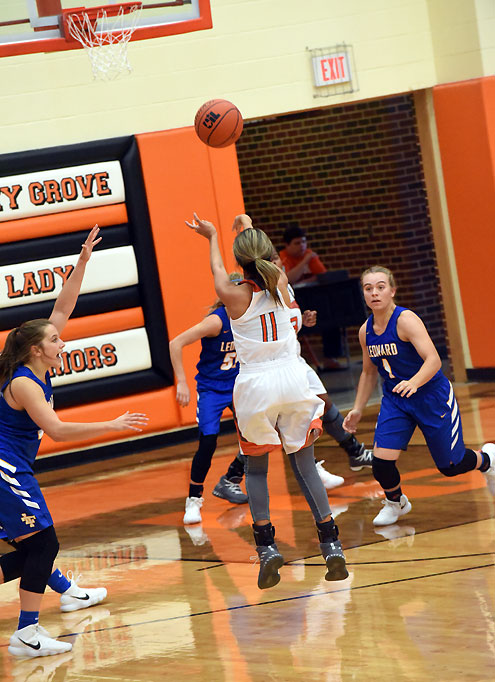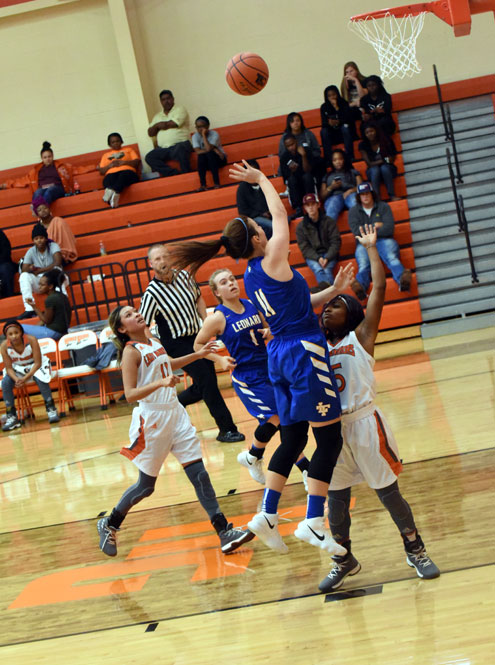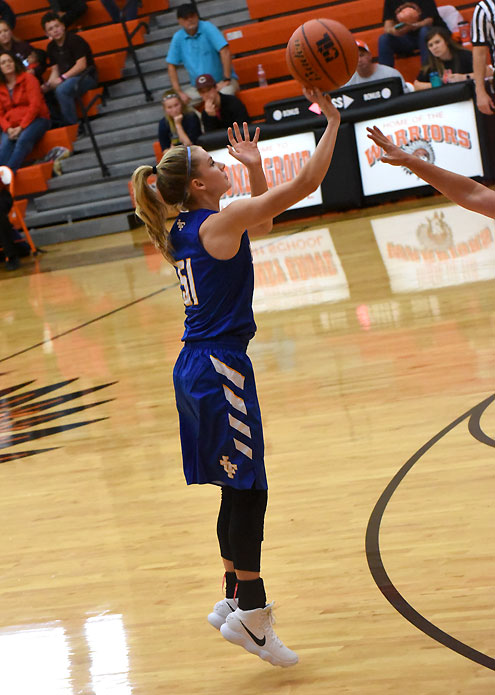 photos by Allen Rich
additional photos to run Monday